ONE NIGHT ONLY: 7/16/2000
The Once-A-Year,
Gala Event of the Century!!!
This year's anniversary show was an enormous, two-act, extravaganza! Featuring over 50 Actors, 15 writers and the Mighty Crime Scene Orchestra! It would have been a night to live in infamy! But then something went terribly wrong...
SLASKY 2000 was...
PRODUCED BY:
Scott Rabinowitz
Brad Friedman
Gerald McClanahan
WRITTEN BY:

Brad Friedman
Alex Baze
Scott Rabinowitz
Tom Chalmers
Gerald McClanahan
Michael Franco & Joe Seeley
Joe Jordan
Quinn Sullivan
Paul Plunkett
Michael Rayner
Dave Neilsen
David Sparrow
Howard Rabinowitz
Mark T.J. Lifrieri
CHOREOGRAPHED BY:
Gerald McClanahan
Quinn Sullivan
Pogo Saito
MUSICALLY DIRECTED BY:
Patty Lund
WITH THE MIGHTY CRIME SCENE ORCHESTRA:
Patty Lund - Keyboard
Gary Viggers - Bass
Doug Gochman - Guitar
David Baron - Drums
AND FEATURING THE ACTING TALENTS OF:
(Listed in order of alphabetical-ness)
(And hopefully we got 'em all listed!)

Aldrich Allen
Tabatha Hall
Paul Plunkett
Bryan Bellomo
Ginny Harman
Tenny Priebe
Adam Bitterman
Jay Harik
Scott Rabinowitz
Herschel Bleefeld
Timbre Henning
Michael Rayner
Mikhail Blokh
Piper Henry
Melissa Roddy
Lisette Bross
Adam Jackman
Deena Rubinson
Tom Chalmers
Dean Jacobson
Pogo Saito
Donna Tina Charles
Darrin Jaques
Rob Schevitz
Mindy Clem
Joe Jordan
Rick von Schnier
Paul Denniston
Matt King
Philip Sokoloff
Desi Doyen
Corey Klemow
Quinn Sullivan
Matt Duggan
Kara S. Leigh
Jessie Thompson
Kim Evy
Sharon MacMenamin
Jim Tosney
Stan Freitag
Gerald McClanahan
Pat Towne
Brad Friedman
Scott McShane
Sacha Vaughn
Bil Garrity
Bruno Oliver
J. Warner
Lorenzo Gonzalez
Detra Payne
Sarah Winterer
Richard Gustafson
Michelle Philippe
Abby Wolfe
Dan Haggard
VIDEOGRAPHY BY:
Desi Doyen
J Warner
Norman Gilmore
LIGHT OP:
John Wuchte
SOUND OP:
Cindy Caddell
PROGRAMS BY:
Corey Klemow
BEFORE & AFTER GALA BY:
Melissa Roddy
CRIME SCENE BEER BREWED BY:
Master Brewer Richard Gustafson

The Cast (most of 'em anyway...)

The Finale (as much of it as we could fit in the lens anyway...)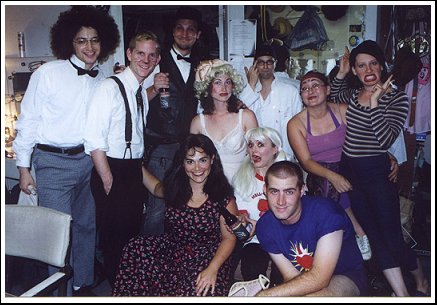 The Scene Backstage (a few of the folks anyway...)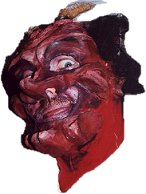 The Shitting Devil made us do it...