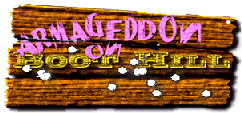 Written by Alex Baze, Stan Feitag & Darrin W. Jaques
Story by Stan Freitag & Darrin W. Jaques
Directed by Brad Friedman
5/20/00 - 6/10/00

Gunslingers, Bad Guys, Bar Fights, Injuns, Transvestites and all the other shit you'd expect from a CRIME SCENE Western! Giddyup!
The Gunslinger
Matt Duggan
The Bad Guy
Stan Freitag
The Henchmen:
Tranch

Rob Brink
Richard Gustafson
Scorp
Darrin Jaques
Vulch
Piper Henry
Snake
Joe Jordan
The Snake Oil Man
Brad Friedman
The Blind Indian
Ben Davis
The Whore
Noelle Potvin
The Angry Farmer
Pat Towne
The Madam
Ginny Harman
The Barkeep
Alex Baze
The Sheriff
Stephanie Bell
The Deputy
John Williams
The Bent Old Whore
Tenny Priebe
The Mother
Candice Weber
The Kid
Tom Chalmers
The Blacksmith
Adam Bitterman
The Barber
Aldrich Allen
The Schoolmarm
Lisa Grant
The Other Whore
Kara S. Leigh
The Customer
Scott Rabinowitz
The Store Owner
Quinn Sullivan
The Doctor
Haynes Brooke
The Boy
Corey Klemow
The DeeJay
R.C. Ormond
(Special Choreography by Lisa Grant)

The Good Guy...
Matt Duggan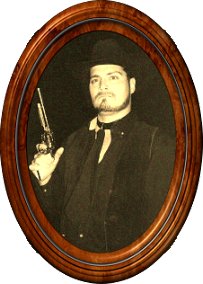 The Bad Guy...
Stan Freitag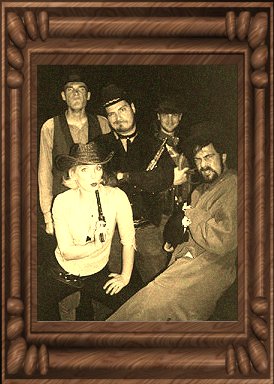 The Bad Guys...
(Clockwise from Top-Left) Joe Jordan, Stan Freitag, Darrin Jaques, Rob Brink & Piper Henry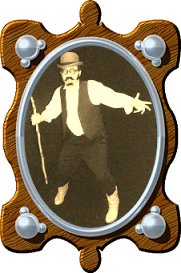 The Snake Oil Man...
Brad Friedman

The Whore and The Madam...
Noelle Potvin and Ginny Harman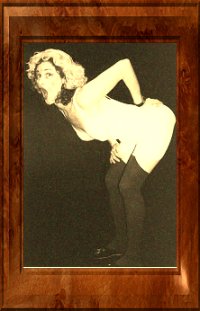 The Bent Old Whore...
Tenny Priebe

The Sheriff
Stephanie Bell


The Depity
John Williams


The Angry Farmer...
Pat Towne


The Blacksmith
Adam Bitterman


The Old Lady
Lisa Grant

The Other Whore
Kara Leigh

The Shopkeep & The Barkeep
Quinn Sullivan & Alex Baze

The Doc & The Shopkeep
Haynes Brooke & Quinn Sullivan
A little Magical Elixer Potion goes a long way...

The Snake Oil Man (after Potion)
Brad Friedman

The Bad Guy (after Potion)
Stan Freitag as the
World's Wildest Transwestite!