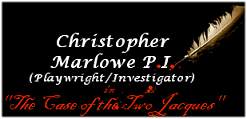 Written by Christopher Gauntt
From a Concept by Christopher Gauntt, David Calhoun
& Michael Schmitt
Directed by Bryan Bellomo & Christopher Gauntt
2/3/01 - 2/24/01

Everyone has to have a day job.
Af it was acted (with great applaufe and laughter)
at the House of the SACRED FOOLS
in the Year of our Lord Two-Thousand and One
...DRAMATIS PERSONAE...

Christopher Marlowe
Lord Bruno Oliver
Big Ben
Master Tom Fiscella
Master Tom Kiesche
Master John Williams
Mistress Quickly
Dame Baley Spencer-Jackson
William Shakespeare
Master Christopher Gauntt
Richard Burbage
Sir John Prince
Ben Jonson
Master Richard Gustafson
Chastity Belter
Mistress Stephanie Noel Little
Lord Francis Walsingham
Lord Clynell Jackson III
Queen Elizabeth
Lady Nicole Feenstra
Mary, Queen of Scots
Sharon MacMenamin
Jean Cecil
Master Joe Jordan
Roger Eber
Master Corey Klemow
Inigo Jones
Rabbi Brad Friedman
Lady of the Court
Mistress Jenna Z. Wilson
Spanish Ambassador
Conquistador John Wuchte
Supernumeraries
Masters Darrin Jaques,
Matt Saxe,
J Warner,
Ladies Alisha McKinney,
Ingrid Koopman,
Shannon Quaschnick
The Pope
His Holiness Stan Freitag
AND
Chefs Tom Chalmers and Zack Eisenberg as THE TWO JACQUES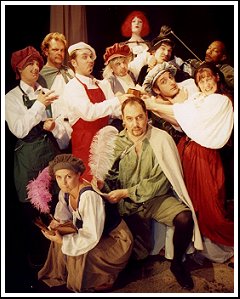 The Cast...Well, some of 'em anyway.
Too damn many to name!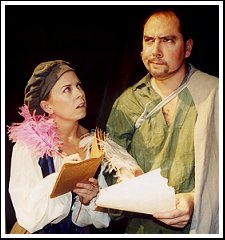 Christopher Marlowe & Chastity Belter
Stephanie Noel Little & Bruno Oliver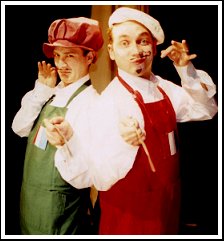 The Two Jacques!
Zach Eisenberg & Tom Chalmers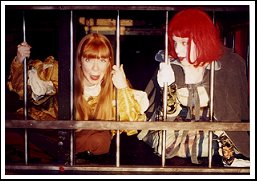 Two Queens...Mary, Queen of Scots & Elizabeth
Sharon MacMenamin & Nicole Feenstra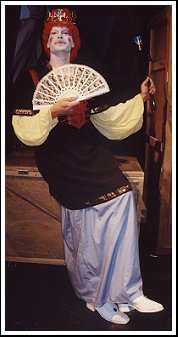 One Queen...One Fake Queen...One Big Fake Queen
John Prince as Richard Burbage as Queen Elizabeth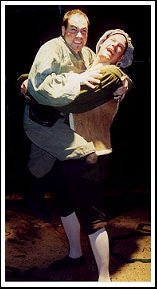 Yet another Queen!...and Big Ben
Bruno Oliver and Tom Kiesche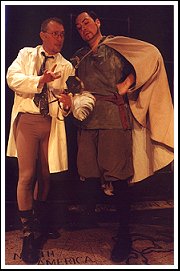 The Great Scientist, Inigo Jones, confers with Marlowe!
Brad Friedman with Bruno Oliver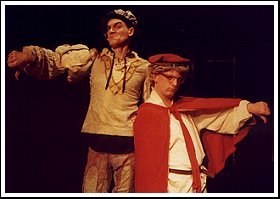 Everyone's a critic...Jean Cecil and Roger Eber
Joe Jordan and Corey Klemow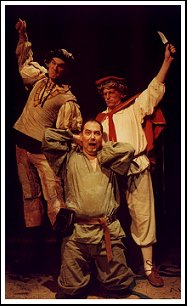 The Critics...Before Newspapers...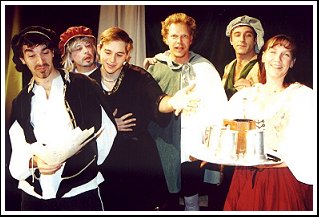 (From Left) Shakespeare, Jonson, Supernumerarie 1, Burbage, Big Ben & Mistress Quickly
Christopher Gauntt, Richard Gustafson, Matt Saxe, John Prince, Tom Fiscella & Baley Spencer-Jackson