Presented as part of...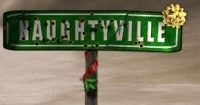 Written & Directed by Andy Corren
12/8/01 - 12/22/01
It's the kindest, gentlest, most wonderful place to live in the -
oh, fuck it, this place sucks!
Emmy Jay
Rachel Dara Wolfe
Rubby Dioxin
John Williams
Bryan Krasner
Sugar LaRouche
Carla Jo Bailey
Joey Ruthmore
Tom Chalmers
Mamie Ruthmore
Lori Funk
Tabatha Hall
Eisenhower "Ike" Ruthmore
Steve Vaught
Sissy Man
Lance Werth

Mommie Dearest...
Tom Chalmers as Joey Ruthmore,
with Tabatha Hall as his mommy, Mamie.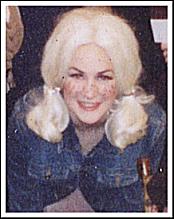 Howdy! From Naughtyville!
Rachel Dara Wolfe as Emmy Jay.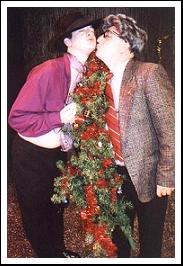 No mistletoe required...
Lance Werth as Sissy Man with the Mayor of Niceville,
Eisenhower "Ike" Ruthmore - played by Steve Vaught.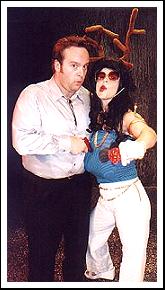 A White Trash Christmas...
Bryan Krasner as Rubby Dioxin with
Carla Jo Bailey as Sugar LaRouche