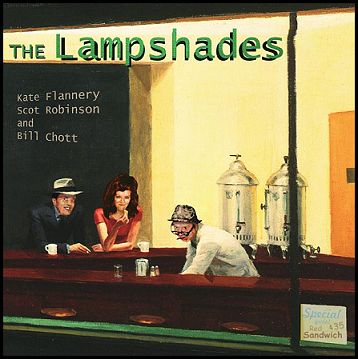 OUR FEATURED GUEST STARS!
6/1/02 - 6/29/02
CRIME SCREAM 2002: 10/26/02
CRIME SCENE FINALE: 6/21/03
Catch these hilarious Lounge Lizards every
Saturday Night in June, 2001 at CRIME SCENE!
They must be heard to be believed!
And if you just can't get enough...(and how could you?!)...
Take pleasure in loving...
THE LAMPSHADES' full length show!

at ImprovOlympic West
6366 Hollywood Blvd.
Saturday Nights @ 8pm
Call 323-962-7560 for Reservations!