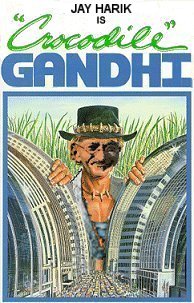 Solver of Crimes!
Written & Directed by Paul Plunkett
9/18/99 - 9/25/99 & 10/9/99 - 10/16/99

8/5/00: Episode #1 performed again as part of Summer Reruns!
New Actors in the rerun denoted in BLUE!

"Crocodile" Gandhi
Jay Harik
Darren Carpenter
Aldrich Allen
Agent Landswell
Johan McBugnuts
Adam LeBow
The Curry Sisters:
Hahri Curry
Mahri Curry

Kim Evy
Pogo Saito
Flip The Mechanic
Pat Towne
Queen Panoodle
Michelle Philippe
Luana the Slave Girl
Babe Hack
The Bartender
Eric Johnson
Disgruntled Passenger
Scott Rabinowitz

And the vocal talents of Joel Christian

And also the vocal talents of Bruno Oliver!
And then the vocal talents of Paul Plunkett!
Croc's ex-partner dead in New York City?! Looks like it's off to the Big Apple for our previously non-violent friend! But now the new partner is dead too! Looks like it's off to Bombay for our accidentally homicidal friend! It's one high-larious misadventures after the next!
From the author of City of Angles (the longest-running CRIME SCENE to date!) and A Bad Night in San Fiasco!

Landswell...meet Croc...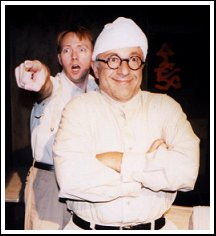 Landswell...warn Croc!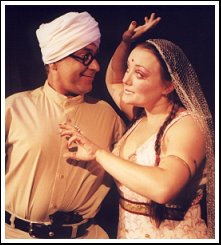 Queen...entrance Croc!

Curry Sisters...kill Croc!

Flip...um...oh, never mind...