CAST
DROOD (THE MYSTERY OF EDWIN DROOD)
SACRED FOOLS THEATER COMPANY 2007

*R indicates that the actor was in the reading at Sacred Fools on 6/10/07
*SF indicates a Sacred Fools company member (or regular performer).
*AEA indicates actor is a member of Actors Equity.


---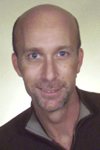 CHAIRMAN WILLIAM CARTWRIGHT - Tim Thorn *R

Tim is thrilled to be working with Doug Clayton as a director again, having recently played Charlie Davenport in ANNIE GET YOUR GUN in Azusa.

In the past 27 years he has performed roles including Fagin in OLIVER, Captain Hook in PETER PAN, Harold Hill in THE MUSIC MAN, Don Quixote in MAN OF LA MANCHA, Brian in THE SHADOW BOX, Leonato in MUCH ADO ABOUT NOTHING, Nathan Detroit in GUYS AND DOLLS and yearly as Scrooge in A CHRISTMAS CAROL. Tim is currently a member of Long Beach based, Olio Theatre Works, which develops and performs original material. He has created characters for Olio including a deceased John Barrymore in OLD BLACK MAGIC–A HAUNTED MUSICAL and Oscar Wilde in the drama, INTIMATELY WILDE, which will make its L.A. debut in 2008.

Tim spent many years in educational theatre as Assistant Artistic Director for Musical Youth Artist Repertory Theatre and toured as an actor with The Imagination Machine, The Lilliput Players, You Need to Read, and True Colors. Tim has been seen with the sketch comedy group Fractured Mirror at the Comedy Store and the Improv. He has also designed, painted, choreographed and/or directed productions of SEUSSICALS, ALICE IN WONDERLAND, WIZARD OF OZ, ANNIE, LUV, NIGHT OF JANUARY 16TH, GREASE, BYE-BYE BIRDIE, ANYTHING GOES and A CHORUS LINE among others.


---
EDWIN DROOD – Rachel Greene

Rachel began her career at seventeen as a featured singer for a small band singing in an after hours nightclub in Southport UK. Rachel discovered her love for singing (and discovered she could shake a tambourine with the best of them!) Upon a friend's recommendation, Rachel auditioned for the Guildford School of Acting. She was surprised and thrilled to win a three-year scholarship for training in musical theatre. In between classes Rachel was privileged to be a part of the National Youth Music Theatre in the original production of 'Whistle Down The Wind' and 'Hiss & Boo's Old Time Music Hall Variety Show'.

Immediately upon graduating, Rachel was whisked away to tour Europe in The Rocky Horror Show, as a Phantom and occasionally playing Magenta. This was to spark a long history with the show, once to save the European Millennium Tour as a replacement Janet (where she also met her future husband!), and she was then invited to continue playing Janet on the UK Tour.

Rachel has also graced the West End in the hit show Smokey Joe's CafÈ (Prince of Wales Theatre), and playing Ellen in Miss Saigon (Theatre Royal Drury Lane). Rachel was also thrilled to perform beside Lea Salonga and Jonathon Pryce in the Tenth Anniversary Special Performance of Miss Saigon as a proud member of the final cast.

Rachel is no stranger to 'the road'. As well as The Rocky Horror Show and Smokey Joe's CafÈ, Rachel has appeared in many tours across the UK. These include Rizzo in Grease and Serena Katz in Fame, for which she received numerous accolades.

Although delighted to be playing so many great roles, Rachel grew anxious to unpack her suitcase for good. So she packed up one more time and moved to New York City. There she found starring roles in several Off Broadway productions with Musicals Tonight. These included Wanda in So Long 174th Street, and re-creating the role that made Ethel Merman famous in Girl Crazy.

Soon, the traveling bug had bitten again and Rachel was off to see the world. This time as the Lead Vocalist for Crystal Cruises. After two years of non-stop performing and sailing, Rachel considers herself very lucky to have seen most of this wonderful world, including Antarctica!

But dry land beckoned once more. This time to sunny Barcelona, for the filming of a new television series for the BBC. Rachel appeared opposite Christopher Lloyd, creating the role of Analie for the BBC1 series entitled 'I Dream'.

Although she still loves the thrill of a big stage musical, she enjoys the intimacy of a quiet lounge, a good piano, and a great torch song. Rachel has most recently been traveling with her latest cabaret "20th Century Songbirds" which has been very well received. She has performed in many cabaret shows in her career, most memorably for charities such as West End Cares.

Rachel would like to thank her Sock Monkeys, without whom tonight would not have been possible! Love and kisses to my friends and family back home, I and D, all my mums' and dads' and especially M.E! You inspire me. X


---
PRINCESS PUFFER - Alexandra Billings

Recently Ms. Billings appeared as Mrs. Pascal in "The House of Yes" for Tall Blonde Productions at The Complex in Hollywood. Previously, she could be seen in her one woman show "Before I Disappear" at The Avery Schreiber Theatre (ADA Nominated, Best Actress in a Musical). Chicago credits include: "Berlin Circle", "Space", "Time to Burn", and "Waving Goodbye" (Steppenwolf Theatre) , "Comedy Of Errors", "The Princess and the Pea", "Suessical The Musical", and a two year run of "Hamlet- The Musical" (Chicago Shakespeare Theatre), "Son of Fire", "Just Say No", "Death Defying Acts", and as Mama Rose in "Gypsy" (Bailiwick Theatre), "A Dublin Bloom" (Victory Gardens), as Ruth in "Pirates of Penzance" (Light Opera Works), "Nora" (Court Theatre), "Xena-Live!" Parts 1 and 2 (About Face Theatre), "Gertrude Stein and a Companion" (Strawdog Theatre), "The Adventures of Herculina" (Next Theatre), and her all time favorite role as Cruella DeVille in "101 Dalmatians" at Lifeline Theatre. She could also be seen at The Royal George, Northlight, Marriott Lincolnshire, The Organic, Torso Theatre, and Chicago Dramatists. Off Broadway credits include: "Before I Disappear" (Producer's Club), "Melancholy Baby" (Ars Nova Theatre), and "Clue- The Musical" (Lamb Theatre). Television and film credits include "Grey's Anatomy", "E.R." (ABC), "Nurses" Pilot episode (Fox), "Romy and Michelle- A New Beginning" (ABC Family), "Karen Sisco" (NBC), and recently the Independent horror film "Socket". Ms. Billings is the recipient of 5 After Dark Awards, 1 Joseph Jefferson Award, and 1 New York MAC Award. She is an Artistic Associate at The Bailiwick Theatre, a company member of About Face Theatre., and is the Viewpoints Associate at The Steppenwolf School both in Chicago and Los Angeles.


---
JOHN JASPER - Matthew Tyler *AEA

As an accomplished singer and actor, Matthew Tyler is having a very unique career. Originally from the state of Northern California, Matthew was training for career as a bartender, but moved to New York when he was offered a scholarship for theatre training instead.

Matthew recently returned from London, where he appeared in the world's most successful musical, The Phantom of the Opera (directed by Hal Prince). Although his favorite gig to date was appearing in the European Millennium Tour of The Rocky Horror Show (Brad/Frank N Furter). While touring Europe he also met his partner in crime, Rachel, who appears as Edwin Drood tonight.

Matthew is proud to have played a series of roles for many different theatres across the country. Some favorites include Jesus in Jesus Christ Superstar (Circa 21), Billy in Carousel and Billy Flynn in Chicago (both for Davis Musical Theatre Company), Jesus in Godspell (Lycian Centre Theatre), Lancelot in Camelot and the title role in Yeston and Kopit's Phantom (both for the Fireside Dinner Theatre). Other regional theatre includes Sacramento Music Circus, Paper Mill Playhouse, and North Shore Music Theatre.

Matthew particularly enjoys performing as a cabaret artist. As a vocalist, Matthew has been lucky enough to see the world singing for such cruise lines as Silver Seas and Crystal Cruises.

Matthew is proud to be playing Jasper (a dream role!) for Sacred Fools. Love to family and friends, especially to Mom and Dad for their undying support. Rib- breaking hugs for my baby. And thanks to Coop, whose determination lit our fire and finally got us down here!


---
ROSA BUD - Natalie Taylor

Natalie Taylor was born and raised in Laguna Niguel, California. She began singing and performing at age seven in various choirs, plays and musicals. She has enjoyed success on the stage performing in roles such as Belle in "Beauty and the Beast", Rosie in "Bye Bye Birdie", Maria in "The Sound of Music", and the well-acclaimed and challenging role of the Queen of the Night in Mozart's Opera, "The Magic Flute". She was most recently seen as Tuptim in "The King and I" at Glendale Centre Theatre. Natalie is a graduate of Azusa Pacific University ('03) where she earned her Bachelor of Arts in Music with an emphasis in Vocal Performance and Music Business. While attending Azusa, she studied Classical, Broadway, Jazz and Pop styles. She served as soprano section leader in the University Choir, the Chamber Singers Ensemble and was the featured soloist in the Jazz Ensemble. During the Christmas season, you can see Natalie as a Dickens Caroler at the Disneyland Hotels and other venues throughout Orange County and Los Angeles. She currently teaches voice and piano at Village Christian Schools' Fine Arts Academy.


---
NEVILLE LANDLESS – Joe Fria *SF

Joe Fria began his LA theater career with the Zoo District theater company, and has since worked with Sacred Fools, Circle X, The Powerhouse, the Met Theater, The Evidence Room, and Orphean Circus. Productions with these companies include Nosferatu, The Master and Margarita, Pathe' X, The Lively Lad, The Bloody Chamber, The Dadaists, The Shaggs, Flow My Tears the Policeman Said, Gorey Stories, The 99 Cent Only Show and Laura Comstock's Bag Punching Dog, for which he won the LA Weekly Theater Award for Best Comedy Performance. Joe played Sharik in Heart of a Dog, a performance which the LA Weekly called one of the top ten moments on stage of 2004. His most recent credits include two shows with the Center Theatre Group: Animal Logic and Nighthawks at the Kirk Douglas Theater and Act a Lady with Sacred Fools. Joe is the cofounder of The Future Stars of Hollywood and Associates, creators of the critically acclaimed two man show Go True West and the award winning film Les Superficiales. He has appeared on such TV shows as Gilmore Girls, Baby Bob, and Off Centre as well as numerous independent films and commercials.


---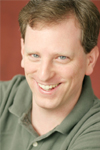 BAZZARD – Corey Klemow *SF *AEA

Corey Klemow just keeps on keepin' on.








---
HELENA LANDLESS – Harmony Goodman

Harmony has received critical acclaim for her work in Angels in America (The Angel - ADA Award nominee, Best Actress), The Ghost and Mrs. Muir (Helen), Desdemona: a play about a handkerchief (Desdemona), Mother Courage and Her Children (Yvette), Chess (Florence), Hamlet (Ophelia), Company (Sarah) and Assassins (Emma Goldman) (both LA Weekly Award nominated for Best Musical). Other credits include: 'Tis Pity She's a Whore (Putana), Julius Caesar (Decius), The Rover (Florinda), Wild Oats (Amelia), Camille (Clemence), and Twelfth Night (Olivia/Orsino/Sir Andrew Aguecheek). She has appeared in a handful of independent films you've probably never seen and dedicates her performance to Mom, who keeps believing.
---
MR. JAMES THROTTLE – Brandon Clark *SF

Brandon Clark joined Sacred Fools nearly four years ago, and has appeared in such projects as Tabloid Frenzy; Frankenstein in Love; Underneath the Lintel; Finer Noble Gasses; I Wrote This; and Wintertime. He also bears an uncanny resemblance to Thurston Eberhardt Hillsborough Smythe - host of the Sacred Fools late night serial: Magnum Opus Theatre. He loves it when his husband Drew comes to the show, so just in case, "This one's dedicated to you, honey!"
---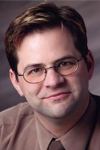 CRISPARKLE – Chairman Barnes *R

Chairman was born in Virginia and grew up a vagabond. Wherever he traveled as an 'army brat' he ended up singing and acting in both community theatre and school plays. Chairman continued his traveling ways by joining the Air Force, in the mid-80s and serving through the first Gulf War era.

While in the US Air Force he trained as a military reporter and disc jockey. In his off-duty hours he competed as a singer and comic in the Worldwide Air Force Talent program (Star Search for zoomies) winning several awards at base/command level. Stateside he performed stand-up comedy in Colorado Springs/Denver area clubs appearing with such now well-know comics as Tom Arnold and Jeff Valdez. He was also a founding member of the Front Range Musical Theatre Company, directing and appearing in several leading roles for the company.

A transfer to Korea saw Chairman entertaining the troops and their families playing music requests as an over-night radio show host. He also wrote and produced comedy bits for the Seoul morning show and ran the station's promotions department producing give-aways and contests for the military audience. Chairman closed out his enlistment in Los Angeles where he worked behind the scenes for the Armed Forces Radio and Television Broadcast Center during the first Gulf War. During this time he labored under the tutelage of Jeff Seymour at multi-award-winning Gnu Theatre as both a student and production assistant.

Upon leaving the military in the early nineties, Chairman hired-on as a tour guide and show host at the world famous Universal Studios Tour. In between shifts he used his GI bill to attend Los Angeles Valley College and, later, California State University, Northridge majoring in theatre winning several student awards along the way.

Highlights of Chairman's Los Angeles theatre career include stand-out performances as Canterbury in The Charlens Company's production of Henry V and a Dean Martin-esque Kreon in The Sons of Beckett's original absurdist/music-hall staging of "Oedipus, The King: A Musical Comedy". His performance in the latter prompted The LA Time's David C. Nichols to call him, "...a devastating comic find." As a member of The Ark Theatre Company Chairman has played several satisfying and noteworthy roles including Andrey in Brian Friel's "Afterplay", Quinn in Allison Moore's gripping "Hazard County" and the role of Dr. von Whackoff in the 8-month run of the cult hit "Saucy Jack and the Space Vixens".

Chairman is a long-time admirer of the Sacred Fools and Drood is the first of what he hopes is many collaborations to come with this talented company.


---
DURDLES – Jeffrey Markle *R

Born and raised in Montana, Jeffrey has been involved in every facet of theatre, television and film for more than thirty years. Since graduating from the American Academy of Dramatic Arts in 1979, he has lived in the Los Angeles area and now makes his home in Studio City. Jeffrey is also a singer and a songwriter. His original music compositions have been used on television and in several films and he has been honored three times by the Los Angeles Drama Critics Circle for sound design.

Television appearances include "Grey's Anatomy," "Las Vegas," "Gilmore Girls," and "The Tonight Show." Among his voice over credits, several of his favorites are the voices he performed for Disney's "Pirates of the Caribbean" attraction. Those voices can be heard in Euro Disneyland, just outside of Paris, and at Disneyland, here in Anaheim.

Jeffrey is happiest on stage, performing live theatre. In 2006, he was featured as Buffalo Bill in Marmac Repertory Theater's hit revival of Irving Berlin's classic "Annie Get Your Gun." He spent the summer of 2005, touring Southern California and earning rave reviews as Sir John Falstaff in Shakespeare's comedy, "The Merry Wives of Windsor." Over the years, Jeffrey has been fortunate enough to perform in several World Stage Premieres including "The Martian Chronicles," "Fahrenheit 451," and "The Grapes of Wrath."

As a musician, Jeffrey dreams of returning to Europe someday where, in June of 2002, he performed at the "Fete De La Musique" (World Music Festival) in Berlin. He is currently recording a new CD with "Blue Swing Satellites." Go to www.myspace.com/blueswingsatellites.


---
DEPUTY – Ryan Hartman

Ryan is very pleased to be working with the Sacred Fools Theatre Company for the first time. Recently Ryan has been seen on stage in shows such as Little Shop of Horrors (Seymour) and, A Chorus Line (Bobby). Other musical credits include Fame, The Mystery of Edwin Drood (a production far less superior to one you are now watching), and various cabaret style events. Ryan received most of his useful theatre training from Fullerton College, but earned his B.A. in Drama and the University of California, Irvine. Ryan thanks his family and friends for their never ending love and support. Special thanks to Peter Kuo for helping me land this show!!!
---
GWENDOLYN PRYNN - Mary Sutherland *R

After a four-year love affair with her laptop, Mary is thrilled to be back onstage with so much opium in the air. Most recent performances include Mac in Annie Get Your Gun at Marmac Repertory, Fast & Loose with The Sacred Fools and Day Players at Acme. Favorite roles include Tracy Lord in High Society, Zelda Fitzgerald in The Last Flapper and Lenny MaGrath in Crimes of the Heart.

---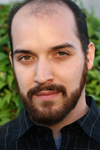 HARRY SAYLE – Brian Wallis

Brian is a graduate from the Music and Theatre schools of California State University Northridge. He made his way through college working for a major technology manufacturer doing public product demonstrations and speaking at trade shows. His main job now is as a technician for an independent television broadcaster where he spent the majority of 2005 running a new studio in London and now spends his days playing cameraman to the stars here in LA.

Despite making much of his living off of technical work, his true passion is being on stage. His most recent role was as Dick Deadeye earlier this year in Opera Pasadena's production of H.M.S. Pinafore. He is also a featured soloist in their regular concert series where he has performed characters such as Will Parker from Oklahoma! and Mr Snow from Carousel. Some other favorite roles from his past include the Narrator / Mysterious Man in Into the Woods, and Asher in Joseph and the Amazing Technicolor Dreamcoat.


---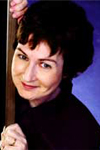 ISABEL WINGTON – Kathi Copeland *SF

Kathi Copeland most recently appeared on the Sacred Fools main stage in Bukowsical and numerous episodes of Serial Killers. She also appeared in Ivona, Princess Of Burgundia, Slow and Tight 3, Triple Crown, Wench Upon the Stage, Dubya 2004 and many Ten Tops, Fast and Loose and Crime Scenes over the years.

Kathi has a long history in theatre both here in Los Angeles and in Chicago, notably with Goodman Theatre and as an original cast member in Balm in Gilead, an award-winning production of the much-ballyhooed Steppenwolf Theatre Company. Recent film and TV credits include Six Feet Under, Minority Report, Hollywood Homicide, The Chumscrubber and The Playbook.

Here at Sacred Fools, she has done everything from producing, directing, running sound and lights to sewing costumes, building props and sets to cleaning the toilets.

She is a proud Sacred Fool member.


---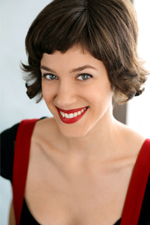 FLORENCE GILL – Mary Guilliams *SF, *R

Mary's love of the stage began as a child in her hometown of Bossier City, Louisiana, where she acted, sang, and "danced" in numerous terrible productions of popular plays, performed without permission. She later earned a bachelor's degree in Theatre from Pepperdine University and went on to perform around town in Los Angeles. Recent credits include Fifth Commandment at REDCAT, Midsummer Nights Dream and A Christmas Carol With Charles Dickens with Independent Shakespeare Company; Gorey Stories, Seven Deadly Sins and many episodes of Serial Killers at Sacred Fools Theatre; Dogma 2005 with Zoo District; the title role in Mamet's Jolly; The House of Bernarda Alba; and Fahrenheit 451. Mary is a proud member of Sacred Fools and is delighted to be included in this incredible cast.
---
PRINCESS PUFFER UNDERSTUDY - Lynn Odell *SF *R *AEA

LYNN ODELL has spent the last 35 years acting, directing and producing in New York, San Francisco and Los Angeles. She was a member of the Actors Playhouse in NY, Dude theatre in San Francisco and is currently with the critically acclaimed Theatre companies, Theatre of NOTE & Sacred Fools here in Los Angeles.







---
HELENA LANDLESS/EDWIN DROOD UNDERSTUDY - Vanessa Smith *SF *R *AEA

Vanessa has been playing with Sacred Fools since 2004 after being cast as Moira in "Tell the Bees", but only recently became a member of the company. Since being at SF, her writing and acting has been featured in the "Fast and Loose" and "Serial Killers" series. Outside of SF, Vanessa's favorite roles have been LAURA in Glass Menagerie (directed by Drama Deskwinner Peter Bennett), LOUISE in Gypsy at the Arrow Rock Lyceum Theatre, LUCY in You're a Good Man Charlie Brown, and ALEX in the world premiere of Anthony Burgess' A Clockwork Orange, for which she won the LA Weekly Leading Female Performance award. Vanessa keeps busy, also having started a production company called Fleur De Lis Films which just finished its first feature length film called CHASE THE SLUT that Vanessa wrote and starred in. Other film and TV Credits include: Joan of Arcadia, Shakespeare's Merchant of Venice, Toto Out and a festival favorite short film entitled Moosecock. Vanessa is thrilled to be a part of such a wonderful cast, and wishes to thank Sacred Fools for maintaining such an inspiring, supportive environment.


---
JOHN JASPER UNDERSTUDY - Stephen Simon *SF

Stephen is happy for the opportunity to speak on stage again, having spent much of the past year performing in a "silent" clown show as one half of the comedy duo, Ten West (www.tenwest.net). Ten West mounted successful runs of NIGHTS ERRANT ("Go!" and "Critics Pick" from La Weekly and Backstage West) in Los Angeles and has toured several shows throughout North America to critical and audience acclaim. Other recent projects include the films Wasting Away, The Procedure, and Cubicle the Musical (showing at this year's LA Shorts Fest); guest starring on All That and QueerEdge; several national commercials, and voicing half a dozen characters for Gapers, Inc. – a gps-guided driving tour of Yellowstone National Park. Past productions include Bye Bye Birdie, Strike up the Band, By the Great Horn Spoon! and March Tale. And with Sacred Fools he appeared in Kookamonga Falls, Jenelle Riley's Seven Deadly Sins, I Wrote This!/ Ten West, Ten Tops, Serial Killers, and Fast & Loose.