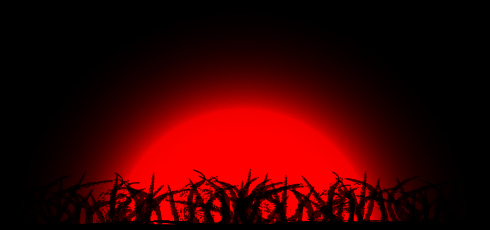 Be Careful What You Wish For.
written by Melanie MARNICH
directed by Jaime L. ROBLEDO
produced by Brandon CLARK
a West Coast Premiere
playing APRIL 1 - MAY 7
tuesdays & wednesdays @ 8pm
In the rural Midwest, a young woman's heated love affair spawns a chain of unimaginably gruesome events that spell doom and destruction for the small town's residents. Played at a frantic and frenetic pace, this eighty-five minute whirlwind is sure to enthrall and horrify.
WEDNESDAY, APRIL 9 - Join us after the show for a
talkback with playwright Melanie Marnich!
starring
rj DEBARD
jj MAYES
Kevin MEOAK
Jill SELLERS
Gregory SIMS
Carrie WIITA
stage manager heatherlynn GONZALEZ
property master c.m. GONZALEZ
costume design kat BARDOT
lighting design yancey DUNHAM
sound design ben ROCK
graphic design bobby STAPF
photography haven HARTMAN
L.A. WEEKLY: There's not much happening in the backwater farm community where Melanie Marnich's steamy drama unfolds: Folks go to church, get drunk, tell ghost stories, maybe "fool around." In this narrow cultural enclave of rough beer-swilling farmers, pretty, coquettish Laura (Carrie Wiita) stands out. Married to the carnally brutish and domineering Tin (Gregory Sims), she's caught up in a passionate affair with a strapping buck named Daniel (RJ Debard) — but inexplicably hedges when he implores her to run away with him. Her life implodes after the local psycho (Kevin Meoak) — who is hot for her himself — commits a shocking act. Marnich's spare storytelling style eschews the background details of these people's lives; we're never told how the lovers met, or why the scrupulous Laura remains married to a man she so evidently despises. This leaves the performers plenty of leeway to connect the dots — an opportunity Wiita seizes with delectably captivating skill, but which other performers unhappily leave undone. This doesn't include Sims, whose multilayered performance bares the need beneath his character's explosive anger, or JJ Maynes, on target as the neighbor who nervously tries to clue him in on Laura's hanky-panky. Under Jaime L. Robledo's direction, the show's uncredited music, Yancey Dunham's lighting and Ben Rock's sound design come together to create a sense of spooky desolation.
--Deborah Klugman
© 2008 L.A. Weekly
L.A. CITYBEAT: Melanie Marnich's dose of rural Midwestern adultery and its unhappy results was inspired by a 1622 play by Thomas Middleton. So it's an old story, grimly predictable and surprisingly restrained – with no nudity and scant onstage violence. An eye-catching performance by Carrie Witta helps. Jaime L. Robledo directed, tautly.
--Don Shirley
© 2008 L.A. CityBeat