The Christmas Present
presented by WASIF Productions
in association with Sacred Fools
written & directed by Guy Picot
DECEMBER 9-24, 2014
Tuesdays & Wednesdays @ 8pm
ALL PERFORMANCES AT THEATRE OF NOTE
1517 N. Cahuenga Blvd.
Los Angeles, CA 90028
Will you get what you want this Christmas?
'Twas the night before Christmas
and all through the house
not a creature was stirring...
So Colin hired a prostitute and checked into a hotel.
What followed was truly a Christmas miracle.
An encore presentation of the darkly comic Christmas hit!
A LONDON TIMES "TOP FIVE THEATRE" PICK!
"...spellbinding... hilarious but deeply dark and meaningful work." -Brighton Magazine (Brighton, UK)

"...a darkly funny tale..." -The Argus (Brighton, UK)
Reviews of the Sacred Fools Production

"Picot's tale offers up some hearty laughter, a few moments of dread, and a sort of Scrooge-like redemption. RECOMMENDED" -Stage Raw
"Those who like their Christmases on the rocks, with bitters, will feel right at home..." -L.A. Times
"As the sultry Salome, Higgins glides through the role with a steamy, soothing calm, while as her counterpart, Moss has an inexorably gritty and humane charm." -L.A. Weekly (GO!)
"...Smart and Rewarding... a delightful time... Picot's smart script keeps us guessing without feeling manipulated or confused... The production is crisp, clear, and full of nice little moments from beginning to end... "The Christmas Present" is just the sort of evening that some of us have been looking for this time of year." -BackStage
"...fresh, gifted writing... rewarding and sweet..." -BroadwayWorld
"Picot's script is clever and original, and under his sharp direction, all three actors give incisively-honed performances... manages in its own acidic way to send theatergoers back out into the December night with more than a bit of holiday spirit in our hearts." -StageSceneLA
Like THE CHRISTMAS PRESENT on Facebook!
Listen to author Guy Picot and producer Erin Parks talk about THE CHRISTMAS PRESENT on "The Call Sheet"!
Enjoy homemade mince pies at our concessions stand when you come to see The Christmas Present!
Photos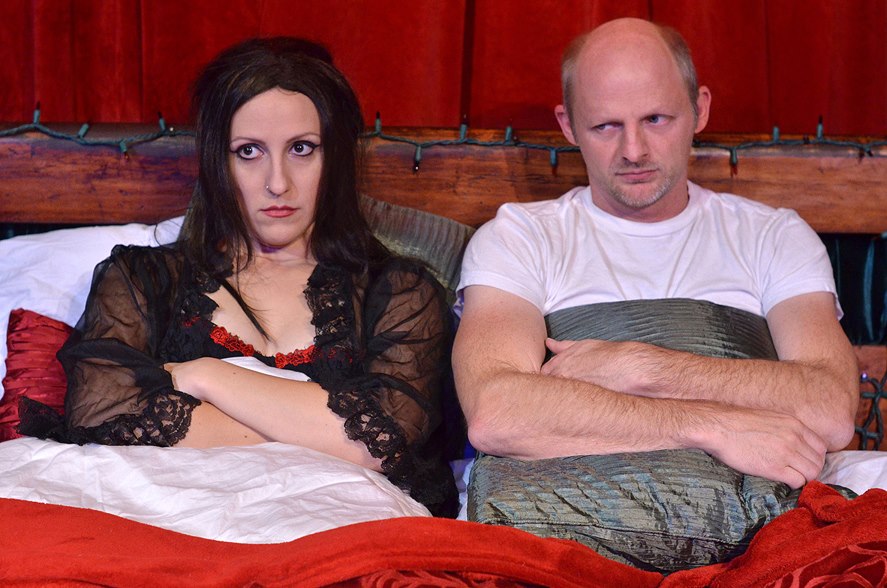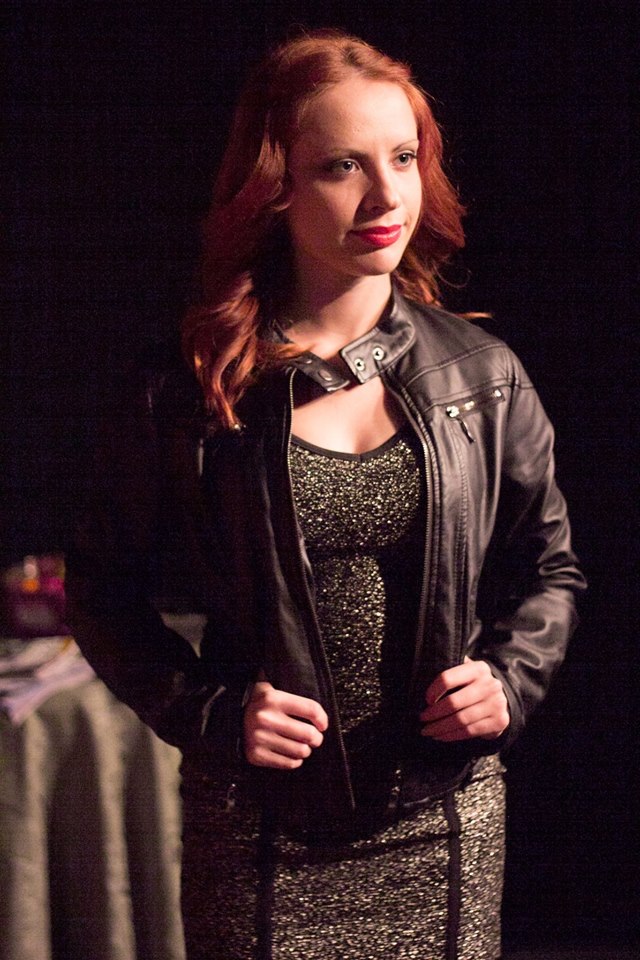 Cast
Troy Blendell as Colin Alejandra Bursik-Cervantes as Holly Mandi Moss as Debbie
Crew
Producer - JJ Mayes
Design Consultant - Tifanie McQueen
THE CHRISTMAS PRESENT was previously produced by Sacred Fools in 2011 and 2012
Reviews
Read reviews from the 2011 and 2012 productions
Stage Raw (RECOMMENDED)
For those seeking a departure from run-of-the-mill Christmas offerings, Guy Picot's "dark British comedy about a hooker, a hotel room and some holiday magic," should spice up the season. Divorced, miserable and desperately in need of companionship on Christmas Eve, Colin (Troy Blendell) hires the beautiful Salome (Alejandra Bursik-Cervantes) to entertain him in his hotel room. After she bounces in ready to please, and after the requisite pleasantries, she disappears into the bathroom, presumably to prepare for the evening. A second knock on the door, however, brings the real Salome (Mandi Moss), into the mix, whose cantankerous disposition and sharp tongue are in stark contrast to her counterpart.
It isn't long before we realize that the first Salome is a fantasy figure, who brings out the tenderer, more human side in Colin, while the "real" Salome is, by turns, friend, foe, lover, and therapist. Playing off this contrast, Picot's tale offers up some hearty laughter, a few moments of dread, and a sort of Scrooge-like redemption.
Picot also does a fine job of directing, drawing sharp performances from his cast, particularly Blendell, who mesmerizes with his credibility.
--Lovell Estell III
© 2014 Stage Raw