Deadly
by Vanessa Claire Stewart
music by Ryan Thomas Johnson
directed by Jaime Robledo
SEPTEMBER 13 - NOVEMBER 2, 2019
Fridays & Saturdays @ 8pm
Sunday, 9/15 @ 7pm
Monday, 10/21 @ 8pm
WORLD PREMIERE MUSICAL! They were intelligent, ambitious, independent women. It just wouldn't do. 1893. A time of hope and optimism as the World's Fair turns the globe's eyes toward Chicago. But within this cultural explosion of art and technology, a demon lurks beneath. Taking advantage of the modern woman's adventuresome spirit, H.H. Holmes builds a hotel - a murder castle - to entrap and kill unsuspecting ladies new to the big city.
From the team behind the critical and box-office hit Stoneface, playwright Vanessa Claire Stewart (Louis & Keely: Live at the Sahara), composer Ryan Thomas Johnson (Watson), and director Jaime Robledo (Mr. Burns, a post-electric play), DEADLY examines one of the most famous true crime cases in history, through the unlikely lens of the victims' experience.
Performing on the Broadwater Main Stage (Entrance at 1076 Lillian Way)
Friday, September 20: DONATE WHAT YOU CAN. It's "Pay What You Can" with a twist! Half of all proceeds for this performance will be donated to Downtown Women's Center, the only organization in Los Angeles focused exclusively on serving and empowering women experiencing homelessness and formerly homeless women. DWC envisions a Los Angeles with every woman housed and on a path to personal stability. Its mission is to end homelessness for women in greater Los Angeles through housing, wellness, employment, and advocacy. Purchase tickets now!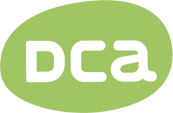 Our low ticket prices for
Deadly
are made possible in part by a grant from the
City of Los Angeles Department of Cultural Affairs
.
Quiz
Take the DEADLY personality quiz and find out which character you are!
Photos
Cast
Cj Merriman

as Emeline Cigrand
Brittney S. Wheeler as Lizzie Sommers
Kristyn Evelyn

as Evelyn Stewart
Erica Hanrahan-Ball as Julia Conner
Ashley Diane as Pearl Conner
Rebecca Larsen

as Anna Williams
Samantha Barrios as Minnie Williams
Eric Curtis Johnson as Frank Geyer
French Stewart / David LM McIntyre

as Benjamin Pitezel
and
Keith Allan as H.H. Holmes
Understudies
Heather Roberts as Emeline Cigrand
Lisa Dyson as Lizzie Sommers
Shaina Hammer as Evelyn Stewart / Pearl Conner
Sydney Hawes as Julia Conner
Leigh Wulff as Anna Williams
John Haegele as Frank Geyer
and
Eric Curtis Johnson as H.H. Holmes
The Band
Piano - Brenda Varda


Drums - Zachary Bernstein


Violin - Lisa Davis
Cello - Katt Newlon
Drums (Understudy) - José Perez
Violin (Understudy) - Korey Simeone
Cello (Understudy) - Nichole Jahng
Crew
Produced for Sacred Fools by Brian W. Wallis


Assistant Director - Marisa O'Brien


Associate Producers - K.J. Middlebrooks

& French Stewart
Composer / Musical Director - Ryan Thomas Johnson
Stage Manager - Sofija Dutcher


Set Designer - Stephen Gifford
Sound Designer - Cricket S. Myers
Lighting Designer - Andrew Schmedake
Projection Designer - Corwin Evans
Costume Designer - Linda Muggeridge


Prop Designer - Brandon Clark
Choreographer - Brin Hamblin
Fight Choreographer - Jo Ann Mendelson
Hair & Makeup Designer - Kat Bardot
Sound Engineer - Marisa Whitmore
Assistant Stage Managers - Shea Bahnsen & Thi Nguyen
Photography - Jessica Sherman Photography
Key Art - FLuX

- Sacred Fools Company Member