Deadly
book & lyrics by Vanessa Claire Stewart
music by Ryan Thomas Johnson
directed by Jaime Robledo
SEPTEMBER 13 - NOVEMBER 2, 2019
Fridays & Saturdays @ 8pm
Sunday, 9/15 @ 7pm
Monday, 10/21 @ 8pm
WORLD PREMIERE MUSICAL! They were intelligent, ambitious, independent women. It just wouldn't do. 1893. A time of hope and optimism as the World's Fair turns the globe's eyes toward Chicago. But within this cultural explosion of art and technology, a demon lurks beneath. Taking advantage of the modern woman's adventuresome spirit, H.H. Holmes builds a hotel - a murder castle - to entrap and kill unsuspecting ladies new to the big city.
From the team behind the critical and box-office hit Stoneface, playwright Vanessa Claire Stewart (Louis & Keely: Live at the Sahara), composer Ryan Thomas Johnson (Watson), and director Jaime Robledo (Mr. Burns, a post-electric play), DEADLY examines one of the most famous true crime cases in history, through the unlikely lens of the victims' experience.
Performing on the Broadwater Main Stage (Entrance at 1076 Lillian Way)
TALKBACK - Friday, October 4: Join us after the show for a talkback with playwright Vanessa Claire Stewart, composer & music director Ryan Thomas Johnson, and director Jaime Robledo as they share the process of developing and creating Deadly. Moderated by co-Artistic Director Aviva Pressman.
"With Deadly, Vanessa Claire Stewart remains a force to be reckoned with in the L.A. stage and Sacred Fools is kicking its 23rd season off with a wild ride... adventurous, serious theatergoers are likely to be entranced by this vision of a serial killer - and the women who resisted him." -Hollywood Progressive
"...a striking production..." -Los Angeles Times
"With an exceptional cast, and an impressive combination of production design, score and narrative, Deadly provides a powerful, thrilling, and moving experience for audiences." -Haunting
"Deadly is so clearly written by a woman. The entire production is littered with empathy - it can be found in the smallest of nooks and crannies. The production did not just tell the story of a serial killer and why he did what he did and how he did what he did, it told the story of the first cries of feminism, sisterhood, motherhood." -The SoCal Review
"...thrilling... poignant..." -Night Tinted Glasses
"...brilliant characterizations... The entire production is perfectly cast, with technical wizardry abounding... Kudos to Jaime Robledo for his quick-paced direction, composer/musical director Ryan Thomas Johnson and his four-piece band who rock the house, and choreographer Brin Hamblin for expertly drawing our attention exactly where it best serves these women who should never be forgotten." -Broadway World
"...deliciously horrorific... as polished a World Premiere musical as any pre-Broadway Ahmanson tryout aided in large measure by Jaime Robeldo's imaginative, incisive direction... murderously good." -StageSceneLA
"...slick direction... impressive... Robledo's cast is golden... This is an auspicious beginning for a delightfully dark new musical, a genre which I love... this potentially extraordinary new musical could easily become the Sweeney Todd of the 2020s." -TicketHoldersLA.com
"...not easily forgotten. I recommend the show highly." -Nightmarish Conjurings
Friday, September 20: DONATE WHAT YOU CAN. It's "Pay What You Can" with a twist! Half of all proceeds for this performance will be donated to Downtown Women's Center, the only organization in Los Angeles focused exclusively on serving and empowering women experiencing homelessness and formerly homeless women. DWC envisions a Los Angeles with every woman housed and on a path to personal stability. Its mission is to end homelessness for women in greater Los Angeles through housing, wellness, employment, and advocacy. Purchase tickets now!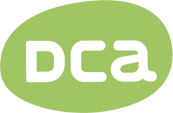 Our low ticket prices for
Deadly
are made possible in part by a grant from the
City of Los Angeles Department of Cultural Affairs
.
Quiz
Take the DEADLY personality quiz and find out which character you are!
Video
Photos
Cast
Cj Merriman

as Emeline Cigrand
Brittney S. Wheeler as Lizzie Sommers
Kristyn Evelyn

as Evelyn Stewart
Erica Hanrahan-Ball / Sydney Hawes as Julia Conner
Ashley Diane as Pearl Conner
Rebecca Larsen

as Anna Williams
Samantha Barrios as Minnie Williams
Eric Curtis Johnson as Frank Geyer
David LM McIntyre

as Benjamin Pitezel
and
Keith Allan as H.H. Holmes
Understudies
Heather Marie Roberts as Emeline Cigrand
Lisa Dyson as Lizzie Sommers
Shaina Hammer as Evelyn Stewart / Pearl Conner
Leigh Wulff as Anna Williams
John Haegele as Frank Geyer
and
Eric Curtis Johnson as H.H. Holmes
The Band
Piano - Brenda Varda


Drums - Zachary Bernstein


Violin - Lisa Davis
Cello - Katt Newlon
Drums (Understudy) - José Perez
Violin (Understudy) - Korey Simeone
Cello (Understudy) - Nicole Jahng
Crew
Produced for Sacred Fools by Brian W. Wallis


Assistant Director - Marisa O'Brien


Associate Producers - K.J. Middlebrooks

& French Stewart
Composer / Musical Director - Ryan Thomas Johnson
Additional Lyrics - Trey Perkins & Guy Picot


Stage Manager - Sofija Dutcher


Set Designer - Stephen Gifford
Sound Designer - Cricket S. Myers
Lighting Designer - Andrew Schmedake
Projection Designer - Corwin Evans
Costume Designer - Linda Muggeridge


Prop Designer - Brandon Clark
Choreographer - Brin Hamblin
Fight Choreographer - Jo Ann Mendelson
Hair & Makeup Designer - Kat Bardot
Sound Engineer - Marisa Whitmore
Lead Carpenter - Esau Rosales
Carpenters - Eduardo Fernandez-Bauhmann & Eric Rhiel
Assistant Stage Managers - Shea Bahnsen & Thi Nguyen
Photography - Jessica Sherman Photography
Key Art - FLuX

- Sacred Fools Company Member
Reviews
Hollywood Progressive
Kiss Me Deadly: America's First Serial Killer
It's often said that in comedy, "timing is everything," and the opening and closing of the Sacred Fools Theater Company's production of Deadly is perfectly timed. The proverbial curtain lifted at the Broadwater Main Stage on Friday the 13th and Deadly will run through Halloween weekend. Of course, it must be noted that while there may be some light moments in this spooky, macabre musical - notably during the droll song "The Southern Way" - Deadly is not a comedy.
Indeed, book writer and lyricist Vanessa Claire Stewart has wrought a highly stylized production about America's first serial killer, H.H. Holmes (Keith Allan of SYFY Network's Z Nation series), an actual historic figure. And like Charlie Chaplin's 1947 Monsieur Verdoux, Stewart has mixed social commentary with her murder mystery. While Chaplin slyly critiqued capitalism and war, Stewart adds a feminist dimension to her vision. While Holmes' "victims and their stories vanish into the ether" in his and others' accounts of their demise, as she writes in the playbill's author's note, Stewart gives his female fatalities voices, through dialogue, lyrics and music (composed by musical director Ryan Thomas Johnson).
By and large, the women this Bluebeard slew were lured in the 1890s to Chicago by the Columbian Exposition, a world's fair that commemorated Christopher Columbus' 400th anniversary of his arrival in the so-called "New World." (How ironic that an observation of a voyage that triggered one of the greatest genocides in history - the slaughter and dispossession of the indigenous people in what is now called the Americas - would lead to a serial killer's carnage four centuries later. Don't get me started!)
The fair, which, among other astonishments, unveiled the world's first Ferris wheel, attracted adventurous-minded women to the Windy City and some of them found their way to Holmes' hotel (or "murder castle"). And as the mass murderer put it: "They were intelligent, ambitious, independent women. It just wouldn't do." Or, in today's Trumpian parlance, they were "nasty women." (Indeed, at one point Ms. Stewart seems to cleverly quote from Trump's despicable Access Hollywood tape.)
The murderous misogynist grabs his victims by different parts of their anatomy as he holds forth over a deceptively simple-appearing, mostly bare set. The stage is dominated by a mobile platform that, aided by audience members' power of imagination, forms Holmes' house of horrors. There, Holmes is assisted in his horrific handiwork by his hapless handyman Benjamin Pitezel, an alcoholic whose emotions are twisted like a pretzel. (French Stewart's understudy, David LM McIntyre, played the dipsomaniac on opening night due to Mr. Stewart's vertigo, which made scaling said platform perilous).
The array of women Holmes runs amok amongst include Emeline Cigrand (Sacred Fools stalwart Cj Merriman), whom the sexually inept Pitezel has invited to the murder castle in hopes of romancing. Kristyn Evelyn (Evelyn Stewart, who appeared in the Fools' The Art Couple) is a proto-feminist and supporter of women's suffrage who quickly falls afoul of the woman-hating Holmes - he especially despises them thar independence-minded gals. Lizzie Simmons' (Brittney S. Wheeler, who if my ear heard correctly, has a lovely soprano voice) laments that her young life was snuffed out so early.
Minnie Williams (Samantha Barrios) is a portly but wealthy Southerner wooed by a Holmes lusting after her estate. Her younger sister Anna (Rebecca Larsen) is suspicious from the first about Holmes, whom her sister carried on a long distance affair via correspondence. Much to her chagrin, Anna's suspicions are confirmed - but, alas, too late for the Southern lass to escape his cutthroat clutches.
A standout in this cast of 10 is Erica Hanrahan-Ball as Julia Conner, a married mother who succumbs to Holmes' unholy charms. Ms. Hanrahan-Ball may excel because she recently acted in a play with a somewhat similar slasher plot, South Coast Repertory's Sweeney Todd, The Demon Barber of Fleet Street. Her doomed daughter Pearl Conner is played by Ashley Diane, who'd convinced me she was just a little girl but later shocked me at the reception by revealing she was actually all of 27. It's called "acting"!
The females destined to die form onstage spectral presences a la Thornton Wilder's Our Town. They discover in death that sisterhood is powerful as they haunt the scene of the crime, where they met their fates due to arson, asphyxiation, lynching, and various other cruel if creative means of disposal devised by the maniacal Holmes and his jackal henchman Pitezel in the murder castle.
Jaime Robledo is Deadly's directorial deadeye Dick, shooting an artistic bull's eye. Imaginatively helmed, Robledo is back in the saddle again at Sacred Fools, directing his tenth production for the company, which is one of L.A.'s edgiest. Robledo skillfully pulls all of the elements of this ambitious, highly theatrical (in the best sense) musical, with some clever stagecraft (as in, for example, that tour de force, the Buster Keaton bioplay Stoneface directed by Robledo, written by Vanessa, starring French) together, and while this is Deadly's world premiere, who knows where - on what stage or screen? - this whirligig will wind up?
Costume designer Linda Muggeridge's apparel is almost like a character in Deadly. Once one of Holmes' duped females fall prey to his brutality and they shed their mortal coils, they also shed their 19th century garb and Ms. Muggeridge outfits them in getups suggestive of lingerie. Although a couple of cast members promenade about in bra tops the costuming is not too revealing - perhaps a nod to a #metoo mentality. (Years ago a Sacred Fools production of Bertolt Brecht's Baal included full (Fool?) frontal nudity.)
Scenic designer Stephen Gifford's barebones, serviceable set is enhanced by Corwin Evans' projections. It's great to attend a new musical with a live band, and musical director Ryan Thomas Johnson ably presides over his four-piece ensemble as they perform 22 original songs with music composed by Johnson and lyrics penned by the estimable Vanessa Claire Stewart, who stumbled upon the Holmes saga because she's a history buff. Surely if H.H. Holmes were alive today, he'd be one of those mass shooters mowing down innocents at schools, malls, places of worship, casinos, et al. But living as he did in simpler times H.H. had to rely more on his wiles to wreak his mayhem.
As members of the Rogue Machine and Sacred Fools companies and beyond, playwright/lyricist/actress Vanessa Claire Stewart and actor French Stewart are arguably the "First Couple" of the Los Angeles theater world. French has co-starred in TV sitcoms such as 3rd Rock from the Sun and currently CBS' Mom. He played Sigmund Freud and Queen Victoria in Sacred Fools' delightful 2012 Sherlockian spoof Watson: The Last Great Tale of the Legendary Sherlock Holmes. In 2013 French depicted the immortal silent movie comedian Buster Keaton in the aforementioned Stoneface for Sacred Fools (and if ever there was a sacred fool, it surely was Buster) and then in a Pasadena Playhouse revival. In 2018 French portrayed a character based on Oscar-nommed actor and comedian Jack Gilford in Rogue Machine's Hollywood Blacklist era drama Finks. In June French pulled a 75-year-old rabbit out of his hat and starred in Harvey at the Laguna Playhouse.
Vanessa co-starred with her husband in Finks. She won an LA Weekly best actress award for playing Alex in a stage version of A Clockwork Orange, as well as Ovation Awards for co-writing and starring in 2009's beloved Louis and Keely: Live at the Sahara, which started out on Sacred Fools' intimate stage but went on to be mounted at larger theaters, including the Geffen and Laguna Playhouses. Vanessa also wrote Stoneface for French.
With Deadly, Vanessa Claire Stewart remains a force to be reckoned with in the L.A. stage and Sacred Fools is kicking its 23rd season off with a wild ride. Although due to its subject matter Deadly is not appropriate for children (unless they're really 27!), adventurous, serious theatergoers are likely to be entranced by this vision of a serial killer - and the women who resisted him.
Fun Facts of the Review: What do Jimmy Stewart and French Stewart share (besides the same last name)? 1) Both starred in Harvey - Jimmy in the 1950 film, French in this summer's Laguna Playhouse production of the whimsical story about a six foot rabbit; 2) Jimmy starred in Alfred Hitchcock's 1958 movie Vertigo, while French actually has vertigo. (Get well soon, French!)
--Ed Rampell
Ⓒ 2019 Hollywood Progressive
Haunting
Her skirt is a white river, flowing down the staircase. The loose fabric tangles beneath her, and the woman screams as she tumbles into the wooden step. Scrambling to her feet, she reaches the top, and tries doorway after doorway - one locked, one a kill chamber, one leading to a dead end - and cannot find the way out of the labyrinthine murder castle. Her pursuer reaches the top of the stairs; her panicked breathing quickens with the ominous music - she is trapped. The man grabs her as easily as a quivering leaf in the wind. With the musical crescendo, the man brings down his weapon on the woman's head, bludgeoning her over and over...
Now playing at the Broadwater Main Stage, the world premiere of Deadly marks the start of Sacred Fools' 23rd season. The traditional stage musical, directed by Jaime Robledo and written by Vanessa Claire Stewart, traces the story of the famous 1893 Chicago serial killer H. H. Holmes, his murder spree, and his ultimate downfall. Intricately alternating between two timelines - Holmes' interview and confession once captured, and the flashbacks of the events in question - Deadly does not make Holmes the hero, but focuses on the female victims of his crimes and their point of views, their stories relevant and resonating today.
Despite taking place in 1893, Deadly's narrative echoes loudly in today's political and social climate. H. H. Holmes, a seemingly successful businessman, preys upon adventurous and intelligent women, even going so far as to state that with his status, he can do anything to them, whenever he wants. He exploits his victims with the sexist mindset that spirited women should be punished, silenced, and forgotten. While, in life, his victims' voices were never heard, as ghosts they speak as one and demand to be avenged. They take a stand for injustice, raising their voices together for their bodies to be found. This idea of ghosts (metaphorical or physical) coming back to haunt someone is especially prevalent in the current #metoo movement, during which women band together to shine a light on their predators. Along with the ghosts in Deadly, the women of today demand to be heard and believed - no longer tolerating or staying silent when being taken advantage of.
Deadly, while a proscenium piece, is nonetheless transportive with its clever and impressive staging. The moving set pieces are cleverly designed to transform into the various rooms and kill chambers within Holmes' hotel. The staircases can lead to a second-floor hotel room, or they can lead to nowhere, trapping Holmes' victims like rats in a maze. One door frame serves as different macabre modes of murder - one minute the frame represents a furnace, and once rotated it represents a gas chamber. Andrew Schmedake's lighting design accentuates the different locales - burning reds for the furnace, misty greens for the poisonous gas - and Corwin Evans' video projections embellish the gore, such as the silhouette of a noose, or flowing blood down the back wall of the stage.
Further transporting audiences into Deadly's 1890s are the beautiful costumes by Linda Muggeridge, and hair and make-up design by Kat Bardot. The living and dead characters are strategically delineated by their appearance, and the three male cast members all have period moustaches that are to die for (no pun intended). Holmes' attire is stately and well-presented - it is easy to see why people are so taken with him - his perfect façade only becoming sloppy as his rage and frustration spirals out of control. Gorgeous gowns with flowing skirts adorn the living women in Holmes' life, while the ghosts' tattered corsets and skirts allude to their rotting corpses and fading existence.
Full of working actors on television and in films, Deadly's cast is magnificent in their respective roles. Keith Allan's (TV's Z Nation) Holmes menacingly slithers across the stage as if in slow-motion, slinking around his prey, his evil lingering just beneath the surface of his respectable presentation. Samantha Barrios and Rebecca Larsen (as Minnie and Anna Williams, respectively) are able to highlight their vocal prowess and alleviate some of the tension with their brilliant comedic timing. Kristyn Evelyn's headstrong Evelyn Stewart instantly connects with the audience as an independent and capable woman with big dreams of her own, and her lovely operatic soprano adds to the eeriness of the music. Cj Merriman (Emeline Cigrand) commands the stage with her grounded presence and strong alto vocals. Holmes' assistant, Ben Pitezel, is alternately played by David LM McIntyre and TV's French Stewart. In the performance I attended, McIntyre was absolutely superb and easy to empathize with; his tortured Pitezel deftly oscillates between wanting to make sure his family is cared for, falling in love with Emeline Cigrand, and being wracked with guilt over the atrocities he helps Holmes commit. Rounding out the cast are Brittney S. Wheeler as Holmes' fist victim, the melancholic Lizzie Sommers; Eric Curtis Johnson as the stoic Detective Geyer; and Erica Hanrahan-Ball and Ashley Diane as the tragic Julia Conner and her daughter, Pearl.
Ryan Johnson's original music for Deadly is full of great songs that show off the inner mind of the characters, and set an ominous tone. With heavy use of a violin and cello, the score creates a lingering sense of dread and unease, even when allowing for beautiful harmonies among the singers. While Allan, McIntyre and Johnson don't have epic solos stretching their ranges, they are more than capable in their musical abilities. Unquestionably, Deadly's music is carried by the women: Evelyn's soprano soars into the rafters during "Ferris Wheel," while Merriman's exceptionally low alto flexes in "Light a Fire." Wheeler has the bulk of the singing, her desperation and sadness shining through the lyrics. While performed exceptionally well, "The Southern Way" and "Minnie and Anna" feel somewhat out of place, as the two numbers are upbeat and rather comedic in the midst of a tragedy. However, this might be intentional to lighten the mood after some rather morbid scenes.
Deadly follows in the footsteps of gothic musicals like Sweeney Todd and Jekyll and Hyde, but explores the difficult subject matter in a thoughtful way. Presenting the piece from the victims' perspectives shines a light on forgotten and disbelieved women, which is still an issue today, and is a welcome departure from glorifying true villains in the form of anti-heroes. With an exceptional cast, and an impressive combination of production design, score and narrative, Deadly provides a powerful, thrilling, and moving experience for audiences.
--Lacey Pawlowicz
Ⓒ 2019 Haunting
The SoCal Review
Sacred Fools Theater Company's world premiere of Deadly, a new musical by playwright/lyricist Vanessa Claire Stewart and directed by Jaime Robledo, is about the victims of notorious serial killer H. H. Holmes.
In the author's note printed in the program, Stewart writes about discovering H. H. Holmes' story (via "binge-watching the History Channel"). Though the gruesome details of his killings were enthusiastically offered up, "the victims and their stories vanish[ed] into the ether."
So Stewart set out to create a show that focused on the stories of the women gone too soon at the hands of Holmes. And she did just that.
Deadly is so clearly written by a woman. The entire production is littered with empathy - it can be found in the smallest of nooks and crannies. The production did not just tell the story of a serial killer and why he did what he did and how he did what he did, it told the story of the first cries of feminism, sisterhood, motherhood.
Penned over the course of six years, Stewart says the script has changed quite a bit since its first draft to reflect our ever-changing society, especially with the development of the #metoo movement.
One of Holmes' first lines involves him telling the detective interviewing him that men of a certain stature can get away with anything - he didn't have to say "grab them by the pussy" for the audience to shudder with familiarity.
Keith Allan (H. H. Holmes) is fantastic. He is charming enough to get away with murder, and twisted enough for the audience to believe he's capable of it.
Brittney S. Wheeler as Lizzie Sommers, the first victim of Holmes in the story, was another particular standout. As the first, her ghost suffered through the task of having to watch Holmes kill every woman (and child) after her. The show is ripe with empathy, and much of it comes from Sommers.
I had the pleasure of watching David LM McIntyre in the role of Benjamin Pitezel (also played by French Stewart), Holmes' personal handyman. McIntyre somehow elicits sympathy from the audience, and with ease, despite assisting Holmes in his murderous deeds. McIntyre played Benjamin Pitezel sweetly, with care, and with integrity.
Thank god for the comedic breath of fresh air that is Minnie Williams (Samantha Barrios). Barrios is funny and perfectly bright-eyed.
The cast, collectively, is extremely talented and truthful. It was evident that each performer believed in the story they were telling.
The costumes by Linda Muggeridge, set by Stephen Gifford, lighting design by Andrew Schmedake, sound design by Cricket S. Meyers, projection by Corwin Evans, props by Brandon Clark, and hair and makeup by Kat Bardot perfectly transport us to 1893 Chicago at the ghastly scene of the crimes.
Robledo's inventive methods of showcasing each murder were more than impressive. On stage, we witness death by poison, gas, fire, hanging, stabbing, and strangulation. They were all performed artfully.
The music, by Ryan Johnson, helps to create the ominous ambiance. I preferred the songs of Act II, where it feels the musical momentum really builds, to the songs of Act I. But I very much enjoyed the crowd-pleaser "When I Think of Him."
Despite being filled with talented performers and plenty of thrilling action, the show does, at times, feel long. Perhaps that's just the nature of a tale consisting of one brutally violent murder after another.
Deadly is a show about remembering victims. Overall, the message is this: If we come together, victims and allies, and speak in one cohesive, loud voice, we can stop horrendous acts of violence from happening in the future.
Ⓒ 2019 The SoCal Review
Night Tinted Glasses
Spoilers ahoy!
Something about serial killers. Like demons or dark lords or James Bond villains, they fill the role of charismatic antagonist in a way both over-the-top yet grounded in reality. They make for excellent sources of theatre, from Sweeney Todd to The Vagrancy's Normal (about Peter Kurten) as well as lots of plays of Jack the Ripper, Jeffrey Dahmer, etc. Now Sacred Fools offers a musical based on H.H.Holmes (also the subject matter of the best-selling Devil and the White City).
Deadly, however, takes a whole new--and entirely welcome, even thrilling--take on the whole idea. Writer Vanessa Claire Stewart chose not to focus on the admittedly fascinating Holmes (who does follow the pattern of such being dysfunctional in the extreme) but rather on a handful of his victims. The all-too-often forgotten ones, in part because there are so many, plus being so ordinary (in other words like you and me), and then there's the worst part. They were women. No a particularly prized commodity in our society at its worst.
Holmes (Keith Allan) was a doctor/pharmacist/mostly con man who owned and ran a building in a town outside Chicago during the 1892 World's Fair. This building, in theory a hotel, earned a different title before burning to the ground in the wake of his arrest. Murder Castle. Full of traps and implements of murder, it included a chute taking bodies to the cellar. He sounds rather like a figure in some horror movie, probably torture porn. Most histories of the man and his crimes tend to assume he had sex with most of his victims. In this, they are taking the murderer's word. This show assumes he was lying a fair amount of the time.
Central to the entire piece breathes and sings (it is a musical recall) an amazing metaphor on many, many levels. Holmes' Castle remains haunted by those he has slaughtered, at least some of them. They turn out to be our protagonists. Emiline Cigrand (CJ Merriman) was a nurse, helping those suffering from alcoholism, then looking to move up in the world. Her favorite patient, a weak man under Holmes' control named Benjamin Pitezel (David LM McIntyre) developed a crush on her. She did not reciprocate--an excuse for Holmes to kill her. Just as Pitezal's temporary replacement Evelyn Stewart (Kristyn Evelyn) proved immune to Holmes' charms so he gassed her to death in her room.
Not that it mattered. Julia Connor (Erica Hanrahan-Ball), bored by her husband, did willingly go into his arms, believing his words of love. He stabbed her to death, then pressued Pitezel to poison her daughter Pearl (Ashley Diane). None of these are the first or last. Indeed the chronological first victim of those we meet, Lizzie Sommers (Britney S. Wheeler) begins the show as a shade, sadly welcoming others as they cross the veil.
As their numbers grow, so too their rage and indignation. Hopes and ambitions destroyed. For what? Lives snuffed out. Why? Human beings reduced to rotting flesh and broken bone, half-remembered names on ledgers here and there. Spirits gather and seek to make their voices heard. Eventually, they begin to succeed. Pitezal begins to hear them, vaguely. So does Holmes, although he fiercely insists otherwise. Pinkerton Detective Frank Geyer (Eric Curtis Johnson) never manages to, although he at least tries to find some of them--and in the end does discover the remnants.
Perhaps most poignant of all is how these ladies grow as people, in the company of each other and in the wake of what they've experienced. Julia's sad lament on the Other Side, asking forgiveness of Pearl for not being a better mother almost broke my heart. Anna Williams (Rebecca Larsen) and her sister Minnie (Samantha Barrios) weirdly, funnily, sweetly reconcile.

But the refrain of their names, their demand to be found, to be remembered--this becomes a thread to unite the story especially in Ryan Thomas Johnson's tunes titled "Find Me Now" "Light a Fire" "Herman Can You Hear Me?"
Clearly, Holmes (that wasn't his real name, btw) was caught in the end. A true psychopath he never stopped playing his games, even when admitting guilt. One of many strengths in this show is how some hints of the child he once was do emerge, yet excuse nothing. Casual, calculated cruelty remain his hallmark--and we never ever forget it. He never becomes a protagonist. Never earns a drop of forgiveness, as perhaps he might have. Pitezal does, in large part because of his eventual horror at his own actions. Not so Holmes.
In fact, that brings up perhaps the best thing about the musical as a whole. Director Jaime Robledo and Choreographer Brin Hamblin pull off a wonderful moment as, at long last, Holmes leaves life and meets his victims again. He of course does not acknowledge them by name. Nor apologize. He gloats they'll never get rid of him now.
But--he is wrong. Very wrong. As they simply and profoundly demonstrate. In a theatrical performance that cover quite a lot of ground, those final moments pleased me the most. The simple but hard-earned victory of what should be over what should never exist.
--Zahir Blue
Ⓒ 2019 Night Tinted Glasses
Los Angeles Times
Sacred Fools musical 'Deadly' gives voice to vanished women
History tends to remember murderers; the murdered are too often forgotten.
"Deadly," a new musical, sets out to correct this carelessness - or, at least, one particularly stark example of it.
In the 1890s, America was enthralled by news about a Chicago "murder castle," a vast retail and residential complex that had been booby-trapped by its seemingly refined, charming proprietor. A short streetcar ride away, throngs strolled the glittering World's Columbian Exposition, unaware that serial horrors were underway. Women, in particular, disappeared.
These chilling events, now best remembered from Erik Larson's bestselling book "The Devil in the White City," are richly dramatic, and their theatricality grows stronger still with Vanessa Claire Stewart's determination to reclaim the names - and lives - of those who vanished. Her vision has been translated into a striking production in Hollywood...
Stewart, who co-wrote the 2008-09 phenomenon "Louis & Keely: Live at the Sahara," works here with her collaborators on the 2012 Buster Keaton bio-play "Stoneface": composer Ryan Thomas Johnson and director Jaime Robledo. Sacred Fools, the launchpad for those shows, introduces this one too.
"Deadly" works best when it focuses on the adventure and fulfillment that young women of the era were able to pursue because they'd achieved unprecedented freedom to travel - or even relocate - unchaperoned...
The show offers the women a chance at solidarity, at least. They linger as ghosts, their numbers increasing, their voices intensifying. Appropriately, the score is devoted mostly to women's voices, with songs that evoke parlor songs, church hymns, gospel numbers and horror-movie tropes.
Linda Muggeridge costumes the ghosts in worm-eaten, gray-white corsets, bloomers and petticoats, and Stephen Gifford provides an effectively gloomy Victorian set, which Andrew Schmedake lights in bloody reds, poisonous greens and eerie blues. A band of four accompanies a committed cast of 10, including Keith Allan as coolly detached Holmes.
--Daryl H. Miller
Ⓒ 2019 L.A. Times
Broadway World
World Premiere Musical DEADLY Offers Victims the Chance to be Heard and Remembered
Spoilers below.
Six years ago, playwright and actress Vanessa Claire Stewart came across the true story of H.H. Holmes, America's first documented serial killer, who stalked and murdered women who were living in a Chicago boarding house, all of whom traveled to the "big city" seeking a better life for themselves in the 1890s. It was a time of great inventions, including Thomas Edison's electric lights and the Ferris Wheel ride, which offered riders a new vantage point to view the city or perhaps enjoy a few private moments alone with a date. But in Holmes' case, the ride offered an easy way for him to seduce the many unsuspecting women who fell for his charms, gave him all they had, and then wound up brutally murdered and buried in the boarding house's basement.
But when Stewart realized every book or newspaper article about the unspeakable crimes done by Holmes had been written by men, all of whom equated each victim's presumed sexuality with her violent demise, she thought about how there is a fascination around Holmes and people like him (Ted Bundy, Jack the Ripper, Jeffrey Dahmer) while the victims and their stories vanish into thin air. Inspired by each united voice in today's #MeToo movement and every pink pussy hat wearing activist taking to the streets to get the voices of victims heard, now was the time to tell the truth about the lives of seven women who trusted and fell for H.H. Holmes only to disappear and seemingly be forgotten forever. After all, they were intelligent, ambitious, independent women. It just wouldn't do to forget who they were.
Sacred Fools Theater Company is launching its 23rd season with the World Premiere of the musical DEADLY by Vanessa Claire Stewart with Music by Ryan Thomas Johnson and directed by Jaime Robledo. Taking place in 1893, a time of hope and optimism as the World's Fair turns the globe's eyes toward Chicago and the cultural explosion of art and technology on display. But it is also a time when a demon lurks beneath, taking advantage of the adventuresome spirit of modern-thinking and very independent women.
The musical opens with his seven victims singing introductions of themselves and their contempt and fascination of "Holmes" "In Chicago" where he built a hotel and turned it into a murder castle to entrap and kill unsuspecting ladies new to the big city. Soon Lizzie Sommers (Brittney S. Wheeler, who becomes the musical's narrator and rocks the stage with her powerhouse voice and attention-grabbing stage presence), the hotel's front desk clerk who becomes Victim #1, sings her heart out introducing us to "Benjamin Pitezel," (David LM McIntyre, perfectly embodying the backbone-missing building's superintendent), who was willing to lend Holmes (suave and sophisticated Keith Allan who certainly oozes the charm necessary to seduce unsuspecting lonely women to a tee) a hand in accomplishing his dirty deeds just to keep his job and support his family.
While Lizzie gives each of the women a chance to speak up for themselves from the after-life, Holmes shares his view on the missing women while being questioned by Detective Frank Geyer (Eric Curtis Johnson) who has been alerted by family members concerned about their missing relative after letters written to them are returned unopened. Remember these murders happened at a time when there were no telephones or any other way to communicate other than letters which could take weeks to be received and answered.
To give them voice, here's a quick rundown of Holmes' victims. Emeline Cigrand (Cj Merriman) who was working as a nurse at a dry-out clinic in Indiana where Holmes and Pitezel were sent as patients. After using his seductive charm to make her believe he was sweet on her, Holmes offered Emeline a job in Chicago as a hotel receptionist at twice the salary. She was now free to follow her heart and become a suffragette, but fate - and her new employer - had other plans for her. Her solo "Light a Fire" hints at more than just the fireplace used to heat her room!
Evelyn Stewart (Kristyn Evelyn) escaped her family's stifling influence and went to re-create herself in Chicago. She knew her way around machinery, was good at repairs, and aspired to be an engineer. Hoping to see the wonders of the World's Fair, she procured temporary employment at a certain hotel in exchange for discounted lodging. After a precarious ride on the new "Ferris Wheel" with Holmes, it turned out to be her last job. The first three victims, Lizzie, Emeline and Evelyn, unite "In the Basement" at the beginning of Act 2 to introduce and welcome Holmes' new victims after their warnings about him remained unheard until it was too late.
Soon to join the three ghostly spirits are Julia Conner (Erica Hanrahan-Ball), recently separated from her inattentive husband, arriving with her 12-year old daughter Pearl (Shaina Hammer in for Ashley Diane at the performance I attended), whose life was upended as her parents' marriage dissolved. After checking in to a certain deadly Chicago hotel, lonely Julia soon took up with a dashing new lover, but before long, the relationship took a turn she never expected. And at the same time, alone in a new city among strangers, with her parents fighting constantly and her doll, Becky, as her only constant, Pearl retreats to her room where she starts hearing the voices.... from the basement. It is unfortunate whom she decides to tell, which lands her down there with the other victims.
The last two, sisters Minnie and Anna Williams (Samantha Barrios and Rebecca Larsen) from Midlothian, Texas were as different as night and day. Minnie Ruth Williams received a strict Southern Baptist upbringing as a well-off heiress thanks to her late uncle. But what the trusting young woman really wanted was romance, which she found on a trip to Boston when she met the dashing Henry Gordon. She was very quickly taken with him, and, after writing several letters, decided to move to Chicago to be near him. But the man she had fallen in love with turned out to be H.H. Holmes who had his own ideas about the place she was to take in his life. Barrios' enchanting southern accent endears her innocence, especially during her ode to love, "When I Think of Him," sung to her younger sister Anna, the clear-eyed realist whose attempts to dissuade Minnie from following her heart wind up leading her into the arms of the deadly Mr. Holmes as well.
So now you know them, thanks to Vanessa Claire Stewart's brilliant characterizations, while their inner strengths and weaknesses are shared during the often-difficult dialogue-based musical numbers by Ryan Thomas Johnson which forward the story line. The entire production is perfectly cast, with technical wizardry abounding thanks to the multi-level set designed by Stephen Gifford, sound design by Cricket S. Myers, lighting design by Andrew Schmedake, projection design by Corwin Evans, and costume design by Linda Muggeridge which allows the audience to easily recognize when the women are speaking in life or from the depths of the basement after succumbing to the wiles of the deadly H.H. Holmes. Kudos to Jaime Robledo for his quick-paced direction, composer/musical director Ryan Thomas Johnson and his four-piece band who rock the house, and choreographer Brin Hamblin for expertly drawing our attention exactly where it best serves these women who should never be forgotten.
--Shari Barrett
Ⓒ 2019 Broadway World
StageSceneLA
The Demon Doctor of West 63rd Street is bumping off victim after victim at the Broadwater Theatre in Vanessa Claire Stewart and Ryan Thomas Johnson's deliciously horrorific Deadly, or as I like to call it, Murder Castle, the H.H. Holmes Musical.
Long before Ted Bundy, Jeffrey Dahmer, and John Wayne Gacy wreaked their particular brand of havoc, Henry Howard Holmes, MD (1861-1896) went on a murder spree to put even Sweeney Todd to shame.
Book writer/lyricist Stewart* and composer Johnson take us back to the Windy City circa 1890, where the homicidal physician (Keith Allan) and his jack-of-all-trades accomplice Benjamin Pitezel (David LM McIntyre) have set about building the now infamous Murder Castle, equipping it with soundproof rooms to mask screams, private gas chambers for hands-free extermination, chutes leading straight down to acid vats and a crematorium, and all of this just a stone's throw from the upcoming Chicago World's Fair.
Stewart and Johnson mine these grisly ingredients for their full dramatic potential with two simultaneously running plot threads, the first focusing on Holmes' interrogation by police detective Frank Geyer (Eric Curtis Johnson).
Deadly's second plot thread is propelled by the victims themselves, listed here in order of demise:
Lizzie Sommers (Brittney S. Wheeler), who arrived at Henry's World's Fair Hotel looking to pick up the pieces of her life.
Evelyn Stewart (Kristyn Evelyn), who came to Chicago in search of adventure and found lodging in the most unfortunate of inns.
Emeline Cigrand (Cj Merriman), who nursed Benjamin back to relative sobriety only to make the unfortunate decision to follow him to Chicago and a more liberated life.
Minnie Williams (Samantha Barrios), a frisky Texas gal with matrimony to Holmes on her mind regardless of what her staid, devout sister Anna (Rebecca Larsen) has to say.
Julia Conner (Erica Hanrahan-Ball), seeking lodging for herself and her daughter Pearl (Ashley Diane) while seeking employment for a husband too preoccupied with the horses to do it on his own.
These seven victims join voices as a ghostly Greek Chorus in an attempt to put an end to Holmes' murder spree, and if that fails, to at least ensure that the truth gets spoken at last.
If the man widely considered America's first known serial killer seems an unlikely topic for a musical, then you probably aren't familiar with the Sondheim and/or Tim Burton/Johnny Depp oeuvre, and if H.H. Holmes' name seems unfamiliar to you, it's perhaps equally surprising that Hollywood hasn't yet turned his murder spree into a movie or mini-series.
Stewart (who's already distinguished herself as a writer with the bio-musical Louis And Keely: Live At The Sahara and the bio-play Stoneface) and Johnson (who scored Stoneface) have come up with a dramatic, eclectic blend of songs to fit their fact-and-urban-legend-based mix of murder, the macabre, and occasional comedic spice provided by the Texas-twangy Williamses, the entire shebang adding up to as polished a World Premiere musical as any pre-Broadway Ahmanson tryout aided in large measure by Jaime Robeldo's imaginative, incisive direction.
Though the utter horror of Holmes's multiple murders might be even more horrifying were he played by an actor closer to the serial killer's real-life age (barely thirty when he began his spree and a mere thirty-four when executed), the more seasoned Allan embodies the gentleman/cad/ne'er-do-well with abundant power and charisma and some quite respectable baritone pipes that don't get near enough songs to befit a leading role.
McIntyre's achingly tormented, all too eager-to-please Benjamin and Johnson's staunchly unrelenting Frank provide topnotch masculine support.
Still, with the lioness's share of songs allotted to the women, it's the murder victims who shine brightest, from Wheeler's heartbreakingly devastated Lizzie to Evelyn's high-note-hitting, Ferris Wheel-loving Evelyn to Merriman's warm but steely Emeline.
Hanrahan-Ball's wounded-bird Julia and Diane's believably precocious tween Pearl are terrific too as is Larsen's refined Southern-belle Anna, with highest comedic/vocal marks going to the absolutely fabulous Barrios's über-perky Minnie.
Musical director Johnson elicits all-around tight harmonies and a number of powerful vocals backed by a formidable instrumental foursome**, with Cricket S. Myers showing off her accomplished sound design expertise and choreographer Brin Hamblin meriting dance snaps as well.
Scenic designer Stephen Gifford's movable-scaffolding-based set, lit with blood-red effectiveness by Andrew Schmedake and enhanced by Corwin Evans' dramatic-meets-creepy projections does just enough, then allows our imagination to fill in the horrifying blanks.
Costume designer Linda Muggeridge earns cheers both for her realistic period wear and for the 1890s rags that take their place when living souls become the living dead.
Additional design/creative kudos are shared by Brandon Clark (props), Kat Bardot (hair and makeup), and Jo Ann Mendelson (fight choreographer).
French Stewart shares the role of Benjamin with McIntyre. Lisa Dyson, Shaina Hammer, John Haegele, Sydney Hawes, Heather Roberts, and Leigh Wulff are understudies. Evelyn is fight captain and Merriman is dance captain.
Deadly is produced for Sacred Fools by Brian W. Wallis. K.J. Middlebrooks and French Stewart are associate producers. Marisa O'Brien is assistant director. Sofija Dutcher is stage manager and Shea Bahnsen and Thi Nguyen are assistant stage managers. Marisa Whitmore is sound engineer.
Though I'm not entirely convinced that Deadly is the best title to sell the H.H. Holmes musical after its Sacred Fools run, it's a great start for a show that could easily go on well beyond The Broadwater. It's that murderously good.
*additional lyrics by Trey Perkins and Guy Picot
**Zachary Bernstein, Lisa Davis, Katt Newlon, Brenda Varda
--Steven Stanley
Ⓒ 2019 StageSceneLA
TicketHoldersLA.com
According to award-winning Louis and Keely: Live at the Sahara playwright Vanessa Claire Stewart, six years ago she was gobsmacked by a History Channel documentary about H.H. Holmes, the infamous late-19th-century serial killer often referred to as the American Jack the Ripper who in 1896 was executed for the death of his accomplice Benjamin Pitezel and, while awaiting the noose, confessed to the murder of 27 additional victims.
There are a plethora of urban myths surrounding Holmes, who holds the dubious distinction of often being referred to as our country's very first serial killer, including suspicion that he was responsible for dispatching up to 200 more people before being caught - many of them murdered as part of intricate insurance fraud schemes he would concoct.
Yet the major infamy that has survived over 100 years concerning Holmes deals with his personal mission to lure and sleep with a long list of beautiful women he would then systematically do away with in the most grisly fashion he could conjure, an accomplishment he proudly considered his "art."
As the character of the good doctor states in Stewart's bravely off-centered new musical Deadly, now world premiering in partnership with her longtime collaborators at Sacred Fools Theater, his skill at making people disappear in imaginative ways that could rival Dr. Phibes himself, was for him a "thing that no one can ever appreciate."
Unlike latter-day monsters Ted Bundy and Jeffrey Dahmer, Holmes' twisted abilites were not self-taught. Ironically, his "art" was perfected during his education to become a licensed medical doctor with an emphasis on studying human anatomy, skills then presumably honed during his time apprenticing under a noted specialist in human dissection.
What struck Stewart most about everything she read about the notorious Dr. Holmes was how little was known about his victims besides their names. With Deadly, her hope was to rectify that, to give eight of his most well-known actual victims a voice to explain who they were and why they deserve to be remembered.
Under the slick direction of Jamie Robledo, who also helmed Stewart's multi-award-winning megahit Stoneface: The Rise and Fall and Rise of Buster Keaton starring her husband French Stewart at Sacred Fools several years ago, Deadly is an impressive new effort which also reunited the duo with composer-musical director Ryan Thomas Johnson.
As Stephen Gifford's metal structure set and Corwin Evans' projections suggest areas in Holmes' tricked-out Chicago hotel, often referred to as the "Murder Castle," each of his comely victims arrive there to see or to find work related to the nearby World's Colombian Exposition of 1893 honoring the now questionable 400th anniversary of ol' Chris landing in the New World.
Robledo's cast is golden, filling the Fools' often-unwieldy mainstage space with uniformly laudable vocal skills, particularly considering the pitfalls inherent in Johnson's lyrical but difficult Sondheim-inspired score.
Keith Allan, even out of his distinctive zombie-defying blue Z Nation makeup, is both powerful and completely creepy in his depiction of Holmes, especially when near the end he suddenly breaks out in a Fosse-esque finale complete with an off-kilter bowler hat and a rather unexpected knack for jazz hands.
From the talented chorus of Holmes' doomed female victims (reappearing postmortem in whimsically distressed Victorian grave-worn finery designed by costumer Linda Muggeridge), all of whom link together in death to try to stop their dark angel from ending the lives of his newest targets, Brittney S. Wheeler is a standout as Lizzie Sommers, one of the first spirits to appear to guide the others who stays disheartened that no one ever cared enough to come around asking about her whereabouts.
Erica Hanrahan-Ball is also impressive as Julia Connor, whose love for Holmes turns to thinly-disguised horror as she attempts to try to praise his cellar adorned with decaying body parts in an effort to stay alive, and understudy Shaina Hammer is also noteworthy as her sweet preteen daughter Pearl.
Eric Curtis Johnson is an asset as the Cook County homicide detective whose revulsion for Holmes and confusion over the voices of the dead who continuously sing their plea for justice in his ear provide the musical's most grounded moments, while David LM McIntyre (alternating in the role with French Stewart) is endearing as poor dumb emotionally-damaged schlep Ben Pitezel who reluctantly goes along with his boss' dastardly bidding despite being increasingly more apprehensive about his role in the crimes.
This is an auspicious beginning for a delightfully dark new musical, a genre which I love...
...I truly believe Deadly will join Vanessa Claire Stewart's knockout body of eclectic historical figures she has chosen as the subject of her surprisingly compelling musical adaptations...
...this potentially extraordinary new musical could easily become the Sweeney Todd of the 2020s.
--Travis Michael Holder
Ⓒ 2019 TicketHoldersLA.com
Nightmarish Conjurings
Do you like serial killers?
Many of us seem to be fascinated by them at the least. Judging by the popularity of shows like "Hannibal" and "Mindhunter" and the fascination with gruesome murderers like John Wayne Gacy, Charles Manson, and Ted Bundy, I could hazard a guess that many of you have that interest too. Hey, there's not one but two movies about Bundy out this year alone. True crime shows, books, and podcasts are legion. Even Sacred Fools Theater Company that is producing the musical I am about to review has a late-night show called "Serial Killers".
The question that DEADLY asks of you is: what about the victims? Do you know their names? Do they matter aside from being another name on the famous killer's list? The answer is yes, they do matter and DEADLY makes a convincing case as to why that is.
H.H. Holmes has been touted as the United States first serial killer and he had his handyman/henchman Benjamin Pitezel construct rooms in a building he owned, dubbed a Murder Castle, where the rooms were rigged to aid Holmes in killing their occupants. In DEADLY, the women come to the Murder Castle and are conned and seduced by this charming man, depending on what he wants from them and when he tires of them. Holmes treats the women as if they are disposable and, after each woman dies - this really isn't a spoiler, she becomes a more permanent resident of the Castle, watching Holmes and uniting with the other women to try and save each new prospective victim and failing that, to make sure that Holmes finally pays for his crimes.
The show's songs have a decided pop-rock and pop country style, with a complex choral structure of harmony between women, particularly as their numbers grow. Stand out singers are Brittney S. Wheeler, Kristyn Evelen, and Cj Merriman; their voices are lovely to hear and they are strong confident singers, but all the actors do very well in their vocal work - including Keith Allan, in the few lines that he has that are sung. The opening number titled Holmes is very good, introducing the situation and the character of Holmes as sung by the women. It's got the razzle dazzle. The music and songs all work very well within the context of DEADLY, but none are obtrusive to the work. One of the songs has a piano chord structure that is very similar to Black Sabbath's Changes, which was very nice to hear. The band, which remains unseen - but consists of Brenda Varda, Zachary Bernstein, Lisa Davis, and Katt Newlon, is superb with excellent musicianship and timing. All of the actors are miked, so while they project well, you will hear everything without a problem.
The set, like the theatre, is limited in space but clever in its construction and usage. This is a small theatre, so you kind of have to go with the set of reality which means you will see actors walking in the semi-dark and moving props and set pieces. But it does give a sense of movement and change, a bit of a mental palate cleanser between each scene. The main part of the set is a small platform and a set of stairs that can be changed into different configurations and a desk and a door frame which are all used very cleverly. There is a projected light behind the scenery wall that turns purple and an ominous red when murders occur. Shadows are used ingeniously to suggest danger and the murders with style.
DEADLY was written by Vanessa Claire Stewart (Stoneface: The Rise and Fall and Rise of Buster Keaton, Louis and Keely Live At The Sahara) and directed by Jaime Robeldo (Evil Dead In Concert, Stoneface). Ryan Thomas Johnson wrote the music for DEADLY, his first full musical, and has also previously collaborated with Stewart and Robeldo on Stoneface and Robeldo on Astro Boy and the God of Comics. DEADLY itself is well written and while the aim of the piece is clear, it never panders to sermonizing about its overall message. Robeldo and Stewart chose cast members with great accuracy; the actors all have the qualities needed for the characters and charisma to spare. You feel for these women, even when you may not like some of them for what they do. Instead of making them saints, they are ordinary women with needs and desires and vulnerabilities, but all seem to have strong wills, in different ways, and confidence that leads them to make choices that lead to their deaths. This is not a flaw. The victims are not to blame for their murders. Holmes is.
The character of Holmes, as played by Keith Allan, is very charming and on the make with a sublimated contempt for everyone, not just women. He seems to want to punish women who dare to have opinions and strong drives, sexuality, ambition, independence. He desires them, but he cannot handle being with them for very long. It's almost as if their strength and desire challenge his masculinity in a way that he cannot bear and his inner inability to form real human connections, so his murderous tendencies surface. Allan is a stellar choice for the role and does quiet, but powerful work. He is an actor that has strong charisma, an inner playfulness, and a core of real strangeness that you can't quite quantify. He is a very capable anti-hero who you cannot completely despise no matter how cruel he gets. The real H.H. Holmes was, in addition to being a killer, a shameless con man, bigamist, and a liar without shame. He confessed to murders that he did not commit and sold his story to the Hearst newspapers for profit. Allan defines a man whose whole life and self are made of deceit, whose finest accomplishment is convincing people to willingly become his victim and give him everything he wants. However, while Holmes is a key figure, DEADLY is really about the women and while he is the driver of the action, he is also a relatively minor character.
Brittney S. Wheeler's Lizzie Sommers, the original ghost, is a lost woman who wonders if anyone remembers that she was a person, if she matters. Kristyn Evelyn's Evelyn Stewart is a strong-willed, scientifically minded woman who wants to be an engineer of mechanical wonders of the world and her own destiny. Cj Merriman's Emeline Cigrand is convincing as a kindly woman who nonetheless does not feel obligated to have a romance with a man that she does not desire. Erica Hanrahan-Ball's Julia Conner is a brittle and bitter woman in a loveless marriage who is a man's caretaker rather than a beloved wife and pines for love. Ashley Diane's Pearl Conner is an intelligent, lonely, and sensitive child who is treated callously by her mother, but still tries to be all that her mother wants her to be. Samantha Barrios' Minnie Williams is a warm and lovely woman whom society and her sister have convinced her that she is unattractive, because of her body type, but is still filled with hope and generosity of spirit. Rebecca Larsen's Annie Williams is Minnie's mean spirited and jealous sister who never misses an opportunity to undermine Minnie because of her own lack of self-confidence.
(I don't know if this was intentional, but the set-up of the ghosts in limbo trying vainly to change things brought to my mind the lot of the women of the world. Even after women are victims, they still have to do all of the work to make men responsible for their actions.)
Eric Curtis Johnson's Frank Geyer is an enigma, quiet and dogged, but filled with increasing anger at Holmes. You can see a repressed rage and stunned moral fury at Holmes' callousness and greed in Johnson's characterization, even though, as with Allan's performance, it is more quiet than showy.
David LM McIntyre's Benjamin Pitezel is a child-like man who tries to conform to the expectations of him but is categorically unable to take real responsibility for the actions, or rather, the inaction of his life. He is the pitiable nerd who leaves human wreckage in his wake because he lacks the will to take any kind of stand. He is the perfect willing tool for Holmes and is disabled by a quack alcohol cure that deprives him of his memory and ability to speak. He is, strangely, the only person that Holmes has an actual attachment to, but that doesn't stop Holmes from taking advantage of him either. McIntyre does terrific work in the role.
Jaime Robeldo has directed the actors and the action in the show with sensitivity and bravura. Stewart's script contains complex motivations and moral questions and Robeldo is more than up to the challenge. He brings out the actors' inner lives and inspires them to really be open in a way that makes it cruel to see them cut down. Stewart's script, Robeldo's direction, and the actors' brave work makes DEADLY sing with life and realism, despite the set of reality of the stage. I was really impressed by the storylines of the Williams sisters and the Conner mother/daughter dynamic. Instead of making all the women heroes, Stewart wrote of flawed women who take their frustrations out on other more vulnerable women. There is a dream reconciliation for the characters in the afterlife of the Murder Castle, but these are real situations that spill emotional blood on the stage. I was sitting in the audience towards the end of the play and while thinking, "No, I'm not going to cry", tears started flowing down my face. They got me, especially with those particular story lines. The emotional life of DEADLY is real.
DEADLY stars Keith Allan ("ZNation", "Mad Men") as H.H. Holmes, Brittney S. Wheeler (Failure: A Love Story, Edward: Black Psycho) as Lizzie Summers, Cj Merriman (The Magic Bullet Theory) as Emeline Cigrand, Kristyn Evelyn (Dr. Nympho and The Zombies, Skullduggery) as Evelyn Stewart, Erica Hanrahan-Ball ("The Office", Sweeney Todd) as Julia Connor, Ashley Diane (American Girl Live) as Pearl Conner, Samantha Barrios (Caesar and Otto franchise, Wait Until Dark) as Minnie Williams, Rebecca Larsen ("Masters of Sex", Skullduggery) as Anna Williams, French Stewart ("Third Rock From The Sun", "Mom") as Benjamin Pitezel, Eric Curtis Johnson (Borderline, A Teacher's Obsession) as Frank Geyer.
Yes, that is a very long cast list, but a lot of people get killed. It's a musical about a serial killer. It's to be expected. The night I was there, the role of Benjamin Pietzel was played by David LM McIntyre ("Criminal Minds"). McIntyre is splitting the role with French Stewart.
DEADLY is an entertaining musical and an examination of our perception of victims and our own lack of sympathy for them. It shows the human toll of the villain that we are fascinated with and lets the voices of the dead demand not only justice, but their rightful place in history. One of the characters, I believe Evelyn Stewart, asks the question. Yes, Holmes is handsome and dashing man who killed a lot of people, but what about the contribution that I could have made to the world? What about the murdered dreams of the victims? Where is the respect and the fascination for them? Killers take that away from all of us, some more intimately than most, but the world is a poorer place for their absence. These killers do not deserve this glamour and celebrity for taking these souls and potential away from us. The play ends with a beautiful image that burns itself into your mind and is not easily forgotten. I recommend the show highly. Even if you're not "into" theatre, DEADLY is worth the trip and the ticket price. Live a little. Try something new. It won't kill you.
I promise.
--Dolores Quintana
Ⓒ 2019 Nightmarish Conjurings