Too Heavy For Your Pocket
by Jiréh Breon Holder
directed by Michael A. Shepperd
FEBRUARY 1 - MARCH 2, 2019
EXTENDED THROUGH MARCH 23
Friday & Saturday, March 22-23 @ 8pm
Fridays & Saturdays @ 8pm
Sundays @ 7pm through March 10
Preview: Sat, Jan. 26 @ 8pm
WEST COAST PREMIERE! In rural Tennessee, 1961, protesting is a privilege with unintended consequences. In rural Tennessee at the height of the Civil Rights Movement, two young African-American couples struggle to understand justice, love, and their own responsibilities. TOO HEAVY FOR YOUR POCKET beautifully explores the sacrifices and tolls in the fight for freedom and equality that are placed, not only on the fighters, but the people they love. The play had its World Premiere at the Alliance Theatre in Atlanta before moving to the Roundabout Theater in New York and won the 2017 Alliance/Kendeda National Graduate Playwriting Competition.
Performing in the Broadwater Black Box (Entrance at 6322 Santa Monica Blvd.)

Press from past productions:
"...illuminating and moving."-The New York Times
"...beautifully written." -The Culture Cannon
"...a delicate and luminous touch..." -Atlanta Journal Constitution
"In Too Heavy for Your Pocket, we feel our own chests contract and expand with those of the actors. As they struggle for air, so do we. Inhaling and exhaling in a room together: It's the simplest reality of theater and sometimes the most important."-Vulture
Press from the Sacred Fools production:
"HIGHLY RECOMMENDED... a touching and emotional success on every level and a wonderful production by Sacred Fools." -Gia On the Move
"I couldn't help thinking I was eavesdropping more than watching a play... director Michael A. Shepperd has created a sense of intimacy, a feeling that we're peeking, uninvited, through a window and seeing what four Black people in the early 1960s American South actually talk about, feel, and think when they believe no white folks are around." -Los Angeles Post
"...I sat in the dark waiting for a ceremony to begin, a ritual showing some truth. I got exactly that... That is what makes theatre sacred. This cast, this writer, this director get that. Not only truth, but truth that uncovers the soul of the individual, which makes us recognize ourselves in someone else." -Night Tinted Glasses
Awards
Ovation Award Nominations
Featured Actress in a Play - Jaquita Ta'le
Costume Design (Intimate Theater) - Naila Aladdin-Sanders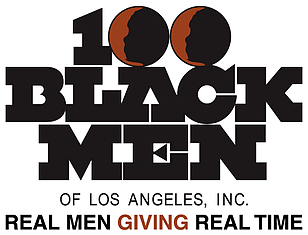 Friday, February 8: DONATE WHAT YOU CAN. It's "Pay What You Can" with a twist! Half of all proceeds for this performance will be donated to 100 Black Men of Los Angeles, Inc., a non-profit, 501 (c) 3 civic and community based organization that serves as a catalyst for the disadvantaged and underrepresented segments of the community. Its mission is to improve the quality of life for African Americans and other minorities through the enhancement of educational and economic opportunities within the community. Purchase tickets now!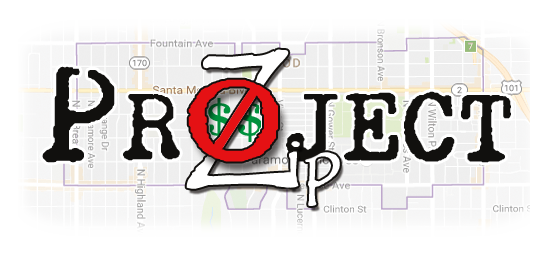 February 22-24: THE ZIP PROJECT. With the help of a DCA grant, Sacred Fools welcomes all of our neighbors to see our shows for free! From Friday, Feb. 22 through Sunday, Feb 24, if you live, work or study in our ZIP Code (90038), or are a stakeholder here in another capacity (a member of a religious, health, social, cultural, or artistic center), you pay zip! Reserve your free tickets online, or simply show up at the door! Please bring proof of evidence of your involvement in this community (drivers license, utility bill, student ID, employment ID, membership ID, etc.) to the box office to pick up your reserved ticket.
Video
Photos
Cast
Kacie Rogers as Sally
Derek Jackson as Bowzie
Shane Liburd as Tony
Jaquita Ta'le as Evelyn
Understudies
Kita Grayson as Sally
Ken Ivy as Bowzie
Jerome Terry as Tony
Andrea Nguyen as Evelyn
Crew
Produced for Sacred Fools by Scott Golden


Associate Producer - K.J. Middlebrooks


Stage Manager - Rebecca Schoenberg
Original Score - Michael Teoli


Set Design - Alex Calle
Lighting Design - Matt Richter


Sound Design - Jaime Robledo


Costume Design - Naila Aladdin Sanders
Hair/Wig Designer - Byron Batista
Props Designer - Michael O'Hara
Assistant Stage Manager - Jax Ball


Associate Set Designer - Levi Lack
Electrician - Bill Voorhees
Build Crew - Spencer Cantrell, Juan Lozano, Aaron Lyons & Lyle Friedrichs
Photography - Matt Kamimura
Key Art - Mara Hesed

- Sacred Fools Company Member
Reviews
Gia On the Move (Highly Recommended)
...a touching and emotional success on every level and a wonderful production by Sacred Fools.
Read the full review at the link below.
--Matt Ritchey
Ⓒ 2019 Gia On the Move
Night Tinted Glasses
Brief history lesson. Well, mini-lesson.
Theatre emerged from religion. In Ancient Greece especially it arose enshrined around worship of the gods, around what we these days call "myth" but in later centuries dubbed "religious stories." As far as Europe and its colonies go, what we think of as theatre started as morality plays and re-enactments of stories from the Bible or of various saints. While some might call that an entertaining way of spreading basic theology, more fundamentally it worked as a version of the Sermon on the Mount, of the parables told by Jesus, of making stories "come alive" in the same way the sacrament is recreating the Last Supper.
So theatre was and remains a temple, a church, some kind of holy ground.
Walking into the theatre to see Too Heavy for Your Pocket by Jiréh Breon Holder felt very much like entering a church of some different but vaguely familiar denomination. With the audience on three sides, viewing what appeared to be a rural kitchen complete with dirt floor, I sat in the dark waiting for a ceremony to begin, a ritual showing some truth.
I got exactly that.
Four people. Two men. Two women. In rural Tennessee sometime in the 1960s, when the Freedom Riders stood up and walked and traveled to demand the justice which American law promised yet so very rarely delivered. Bozie (Derek Jackson) is a very bright young man, married to the fierce and passionate Evelyn (Jaquita Ta'le). Their best friends, whose kitchen we see, are Tony (Shane Liburd) and his wife Sally (Kacie Rogers). In many ways their story is that of any four people with individual issues, past mistakes and future ones, with shared hopes as well as fears, plus unshared ones that lead to conflict.
But like all really fine drama, their story also proves deeply specific, individual, unique--yet we recognize those stories. Hence the paradox of myth and faith.
Bozie, who seems our hero, clearly plays the role of clown, and his friends enjoy it. Truth to tell, they all have wonderful senses of humor. Yet there's an edge, one we see first in Bozie. Even as they celebrate his acceptance into college, he has a brief explosion of rage amid his own pride. What lies behind it?
More, what lies behind that same rage that one by one they all begin to show. Something deeper than mere poverty, or life's usual struggles. Tony has been unfaithful to his wife but turned himself around. Evelyn still feels the searing loss of a pregnancy that ended in a still birth. Sally holds onto her faith as if it were a life preserver, and after a time it becomes clear she's been clutching at it for a long, long time.
Everything erupts when Bozie makes a decision, one his friends think irresponsible to the point of madness. He decides to join the Freedom Riders. Education it seems has made him feel the bite of prejudice all the more sharply, not least seeing the alien world of college.
In that place, he gazes upon himself, and wants more that an adequate, even successful and happy life. He wants his life to mean something.
His struggle is secular, but to me he seemed to be called. Little wonder his family and friends fear for him. Is this not the way of the martyr? Of the human sacrifice, walking into the lion's den?
...But what I notice, the more I think on the play, was how increasingly that rural kitchen become other locations from the start of the play. It begins itself, then becomes a bus, a prison, a nightclub, even an outdoor privy and eventually what I think might be some woods. Each of the four are pushed and pushed and pushed. No one thing is too hard. Every single person seems a good person, one trying to do what they can.
Yet the world is bigger than them. And it demands too much sometimes. It demands far too much as it happens. Which is why maybe some are called as Bozie was--and some do become martyrs to the cause.
...But Sally, she endured more than life should be. Because what breaks her is not even her husband's foolish secret-keeping, or Evelyn's pain-driven pride. It is the lack of dignity. That whittles you down. Weighs you down. Life has enough burdens already, is hard enough.
Sometimes it becomes too heavy, though. That is the ultimate, most piercing and intimate thing about things like racism of all stripes in all of its ugly-to-behold forms. It just gets too heavy for a human soul.
That is what makes theatre sacred. This cast, this writer, this director (Michael A. Shepperd) get that. Not only truth, but truth that uncovers the soul of the individual, which makes us recognize ourselves in someone else.
--Zahir Blue
Ⓒ 2019 Night Tinted Glasses
Los Angeles Post
Watching the West Coast premiere of Jireh Breon Holder's Too Heavy for Your Pocket at the Broadwater Black Box, I couldn't help thinking I was eavesdropping more than watching a play. Part of it is due to the size of the small theatre, where no seat is more than three rows from the stage. Part is that the actors sometimes venture off the stage proper, to speak, argue, or sing only inches from someone in the audience. But most of all, I think, it's because director Michael A. Shepperd has created a sense of intimacy, a feeling that we're peeking, uninvited, through a window and seeing what four Black people in the early 1960s American South actually talk about, feel, and think when they believe no white folks are around.
Sally (Kacie Rogers) and Tony (Shane Liburd) live in rural Tennessee, where life is simple and everyone knows the rules. They don't have a lot of money, and what they have is hidden under the icebox, but life is good. Tony works with his hands, while Sally has more education but doesn't lord it over him. They're in love, and expecting their first child, but, as we discover, Tony isn't above a little roaming on the side, and Sally isn't at all happy when she finds out about it.
Their good friends Bowzie (Derek Jackson) and Evelyn (Jaquita Ta'le) lost a baby not too long ago, so watching Sally's growing pregnancy is bittersweet. Evelyn is a singer, and has been the main breadwinner in the house. Bowzie, in everyone's eyes, is the most likely of the quartet to make something of himself: he's been accepted to Fisk University in Nashville, a historically Black college, and has even been awarded a scholarship. He'll still have to come up with some money, but he's on his way to a better life, and his wife and friends are proud and overjoyed.
But this is the early 1960s, and in Nashville, Bowzie finds his eyes opened to a different society from what he's been used to. The winds of freedom are blowing, and there are Black people who aren't satisfied anymore with their second-class status. Bowzie finds himself swept up in the passion of the nascent civil rights movement, and determines to fight for his dignity and that of his brothers and sisters.
He announces his intention to leave school, and participate in a Freedom Riders journey by bus to Mississippi. He knows it's dangerous, but feels he doesn't have a choice - even when Evelyn, Sally, and Tony all implore him not to go. Sure enough, Bowzie winds up in a southern jail, at the mercy of sadistic white policemen and a justice system which treats him and the rest of his race as inferiors who must be kept in line through humiliation and inhuman treatment.
Making Bowzie's imprisonment even harsher is Evelyn's refusal even to pick up the phone when he calls. "He's dead to me!" she exclaims to Sally, furious that he's chosen the movement over her. Especially since Evelyn has discovered she's pregnant again and needs her child's father by her side. When Evelyn discovers that Bowzie has been writing letters to Sally from jail, her fury intensifies, even though Sally tries to explain he's only written to her because Evelyn won't listen to him. And when Sally walks in on what looks like an intimate moment between Evelyn and Tony, well...
The tension among the four crackles like a lightning storm in summer, with disappointment, distrust, jealousy, and longing afflicting each of them, and causing each to lash out at the others. Yes, they're friends, and the two couples love their partners and each other - but when the world is in turmoil, lives are turned upside down, and nothing is as it should be, existence becomes almost unbearable. Happiness and tranquility morph into anger and upheaval, and no one can be sure where he or she will land.
The performances are appropriately explosive: Mr. Jackson starts out as a brash but happy-go-lucky kind of guy, who becomes more and more angry and disillusioned as he discovers the tragedy of life. Ms Ta'le, who boasts a powerful singing voice, skillfully navigates Evelyn's course from easy-going good-time girl to a woman who considers herself alone and betrayed. Ms Rogers moves forcefully from self-effacing to enraged as she confronts her husband's philandering while she's carrying their child. And Mr. Liburd manages the difficult task of playing a man who may not be the brightest bulb in the chandelier, but is nevertheless determined to live the best life he can.
The set by Alex Calle, lights by Matt Richter, costumes by Naila Aladdin Sanders, sound by Jaime Robledo, props by Michael O'Hara, and hair and wigs by Byron Batista all make valuable contributions to the production, helping to create an early-60s atmosphere without overdoing any of the elements.
The restless energy of Mr. Shepperd's direction keeps the actors in what at times seems to approach perpetual motion: these four characters are all cats on a hot tin roof, and the movement and sound are almost nonstop - making the moments of quiet stand out in stark contrast.
...in this production, Mr. Shepperd and his company have created a world that's long-gone but still with us, as people struggle to find their genuine selves and escape the quiet desperation into which they were born.
--Dan Berkowitz
Ⓒ 2019 Los Angeles Post
Broadway World
TOO HEAVY FOR YOUR POCKET Reflects the Belief a Better Future was Possible in 1961
The memories I have of 1961 include watching JFK being sworn in as President at the beginning of year, with the promise of better times ahead for everyone. And even though we were still required to have "drop drills" to prepare us for an atomic bomb attack, knowing full well hiding under our desks would not prevent our demise, we could still go home and feel safe and accepted in our small community. But it never dawned on me at that time that others lived their lives in fear and separation based only on the color of their skin as I, too, lived in a segregated community at the other end of the spectrum.
I had several reasons for wanting to see the West Coast Premiere of Jiréh Breon Holder's TOO HEAVY FOR YOUR POCKET, produced by Scott Golden for Sacred Fools Theater Company, brilliantly directed by the talented Michael A. Shepperd, Artistic Director of Los Angeles' award-winning Celebration Theatre. I knew he would honor this delicate story of aspiration and familial love centering on two African-American couples struggling to find their way in a year filled with the promise of a better future for everyone, taking place at the height of the Civil Rights Movement when Freedom Fighters took to the road in buses to battle justice in the Deep South, firmly believing that equal rights for all people deserved to be the law of the land. And that boys will be boys and women will always forgive them their trespasses when babies are part of the equation by speaking out for equality in their own lives and homes.
Jiréh Breon Holder is an Atlanta area playwright, director, and dramaturg who is currently a writer on NBC's new hit show New Amsterdam. His sharp yet funny and often political plays frequently include wild visual metaphors and address the magic of everyday life in the South. This is certainly true in TOO HEAVY FOR YOUR POCKET, which is set in Nashville, mostly in the small kitchen where two neighboring couples share meals, drinks and friendship. The small stage set design by Alex Calle, brilliantly lit by Matt Richter, perfectly reflects the everyday life of everyday people living comfortably with just the basics needed while dreaming of a better life even though financial obstacles stand in their way.
The central kitchen area is in the home of Sally and Tony (Kacie Rogers and Shane Liburd), a young married couple with a baby on the way and little cash in the bank. Sally is the pragmatist of the story with her life based on her religious faith and conservative upbringing. Tony is a reformed "bad boy" having lived his life very differently in bars and among many women before meeting Sally through her friends Evelyn (Andrea Nguyen, who did an amazing job on the first night she stepped into the role) and Bowzie (Derek Jackson, whose small frame erupted during the intensity of the role) and living right next door in rural Tennessee. Sally and Bowzie are life-long friends whose love for each other becomes the rock of the tale.
TOO HEAVY FOR YOUR POCKET beautifully explores the sacrifices and tolls in the fight for freedom and equality that are placed, not only on the fighters, but the people they love as each one struggles to understand justice, love, and their own responsibilities. The play opens as Sally receives her degree from Beauty School while pregnant with her and Tony's first child. Feeling the need to succeed himself (and for his future with Evelyn), Bowzie soon receives a letter telling him he has earned a full academic scholarship to Fiske University.
But when he attends Summer School to earn the last few credits he needs to start college, Bowzie meets a group of Freedom Fighters who convince him the best way to use his mind is to accompany them on bus rides planned to Alabama. And wanting to make a name for himself for his future generations propels Bowzie to go, leaving Evelyn behind to worry and fend for herself having just discovered, but not shared with him, the fact she is carrying their child.
The two pregnant women and their struggling husbands revolve around each other, perfectly directed as such by Shepperd during scene changes as well as when letters are shared between Bowzie and Sally in which he recounts the trying and frightening events taking place in the South. Jackson is at his best during a phone call from prison where he has been held and mistreated for months, sharing his exploding emotion state with Tony who just happens to answer Evelyn's phone. Or is more going on between them, Bowzie wonders, knowing full well Evelyn's past life as a bar singer allowed many men into her bed before marrying Bowzie. And when Sally finds out Evelyn is pregnant, who will she think the father really is? And will both marriages survive the trials and tribulations of this tumultuous year?
Other technical credits enhance the overall artistic vision of director Shepperd, including Jaime Robledo (Sound Design), Michael Teoli (Music Composition), Michael O'Hara (Prop Design), and especially period-perfect Costume Design by Naila Aladdin Sanders enhanced by Byron Batista's Hair Design and Wigs which bring back the luscious stylings of The Supremes and other popular African-American girl groups of the 60s.
--Shari Barrett
Ⓒ 2019 Broadway World