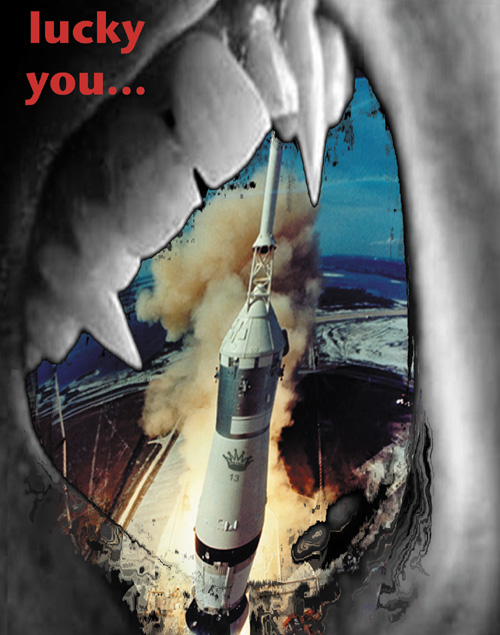 s a c r e d f o o l s
season 13 launch bash
sat 8.29.09 * 8:30pm - ???
buy tickets online or at the door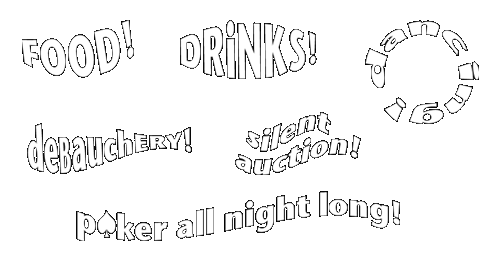 Exciting Silent Auction Items!
Limo Service * Voice Lessons * Exclusive Giant Movie Posters
Private yoga classes and memberships * Salon services
Acting Classes * Brand New Designs from Design House Blitch 66
Piano Lessons * Jewelry * and then some!
plus a sneak peek at our upcoming season of World Premieres,
West Coast Premieres, musicals, comedies, dramas, sci-fi & horror!
$10 Entry includes one spin on the Wheel of Fortune!
$50 Entry includes all you can eat & drink, plus five game tickets!
Take a tax-deductible tour of our upcoming season by visiting five atmospheric realms, each representing one of our 2009-2010 mainstage shows and each offering delicious dining, devastating drink and delightful-slash-disturbing distractions! It's just like a theme park, only for a non-profit, 501(c)3 theatre company!

• Saddle up for whiskey and more in the SAVIN' UP FOR SATURDAY NIGHT Saloon!

• Quietly stalk the silent auction items and pick your poison in the realm of HAMLET SHUT UP (without all that Rotten Denmark Smell)!

• Sip some absinthe and move all-in at the poker table in the BAALroom!

• Get your game on (Halo! Rock Band!) in the bitchin' suburban den of NEIGHBORHOOD 3!

• Take a trip to the Sixth Dimension as you step into the FORBIDDEN ZONE, where debaucherous dancing abounds and where your destiny will be revealed!

Where else would you find such a diverse menu, featuring:

• Delicious Hamlettes (Sliders)

• Forbidden Zone Subtly Metaphoric Sausages

• PB&J sandwiches and Hot Pockets just like Neighborhood Moms used to make

• Brechtian Cheese Baals, Meat Baals, Malted Milk Baals and Country Carrot Cake

• Not to mention Ho-Made Brownies! That's right, we said Ho-Made!

And the drinks are just ridiculous! There's Beer, Sippin' Whiskey and Jello Shots, Absinthe, Jungle Juice, plus drinks you've never even heard of! What's a "Drowning Ophelia"? What about "Witches' Brew"? A "Happy Dagger"? Try them all!

There's games and fun for all! Spin the Wheel of Fortune as you enter, and inside we have games from high-tech (Halo and Rock Band in the NEIGHBORHOOD 3 room) to low-tech (No-Limit Hold 'Em in the BAALroom) and even a brush with the other-worldly in the FORBIDDEN ZONE as your fortune is revealed, Twilight Zone style! What does that mean?! You have to come find out! So buy your tickets NOW!

If you can't join us, you can still make a tax deductible donation - click here to find out how!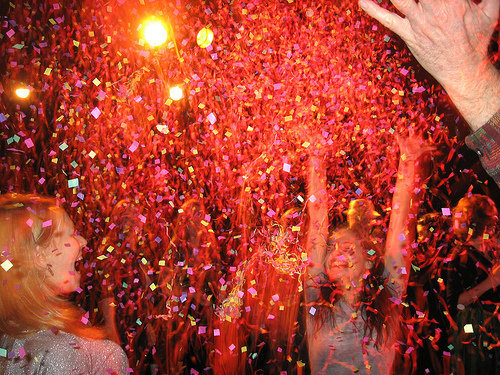 Graphic Design by Jaime Andrews (poster) & Corey Klemow (lettering) * Photo by C.M. Gonzalez