Caught Darkly Dreaming:
Our 17th Season Launch Party
SAVE THE DATE:
Saturday, August 24, 2013
8pm until you wake...
Advance Tickets (Online Only): $17 *
At the Door: $25
Buy Now
* Must purchase tickets online by Friday, August 23rd @ Noon. Discounts and Promotions will not be taken at the door (no exceptions).
The dark connections that weave next season's shows will be tied together with a surrealist twist. Featuring engaging, computer-engineered gaming from Two Bit Circus, interactive art installations and sensory experiences, it will be a night that dreams are made of.
Coming? Sign our Facebook invite and share it with your friends!
Can't come? Make a donation and help us reach our Summer Campaign goal by the end of the party!
This fundraising event will offer a mix of complementary food and entertainment with plenty to enjoy, as well as some featured games and treats for additional (and affordable!) donations.
Check out our Launch Party Pinterest Board and get a sneak peak at the fun!
Attractions:
● Computer-Engineered Gaming by Two Bit Circus
Featuring: Are You Human or Are You an Android?...
● 17th Season Promo Teasers
● DJ Set by Shok (Red Light District)
● Interactive Art Installations (wish tags! chalk walls!)
● Wheel of Vagaries
● Playable Visual Synthesizer
● Glitter Tattoos
● Dream Interpretation
● Tea Leaf Readings
● Taste Test
● Roller Skating Girls
● Text to Give (watch us reach our goal by midnight!)
● Fun-Foods Station
● Complimentary hors d'oeuvres and sweets
● And more details to come....
Outrageous Attire Encouraged
Special Celebrity Guests scheduled to attend include Beth Grant (The Mindy Project, Little Miss Sunshine), Michael Chieffo (Argo, L.A. Confidential), and Abraham Benrubi (ER, Robot Chicken)!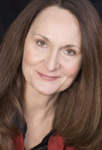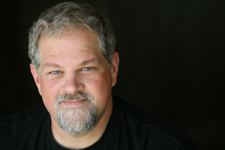 Photos
Photos by Marian Gonzalez
Click here for more photos, by Aly Whitman Photography
Other Dreams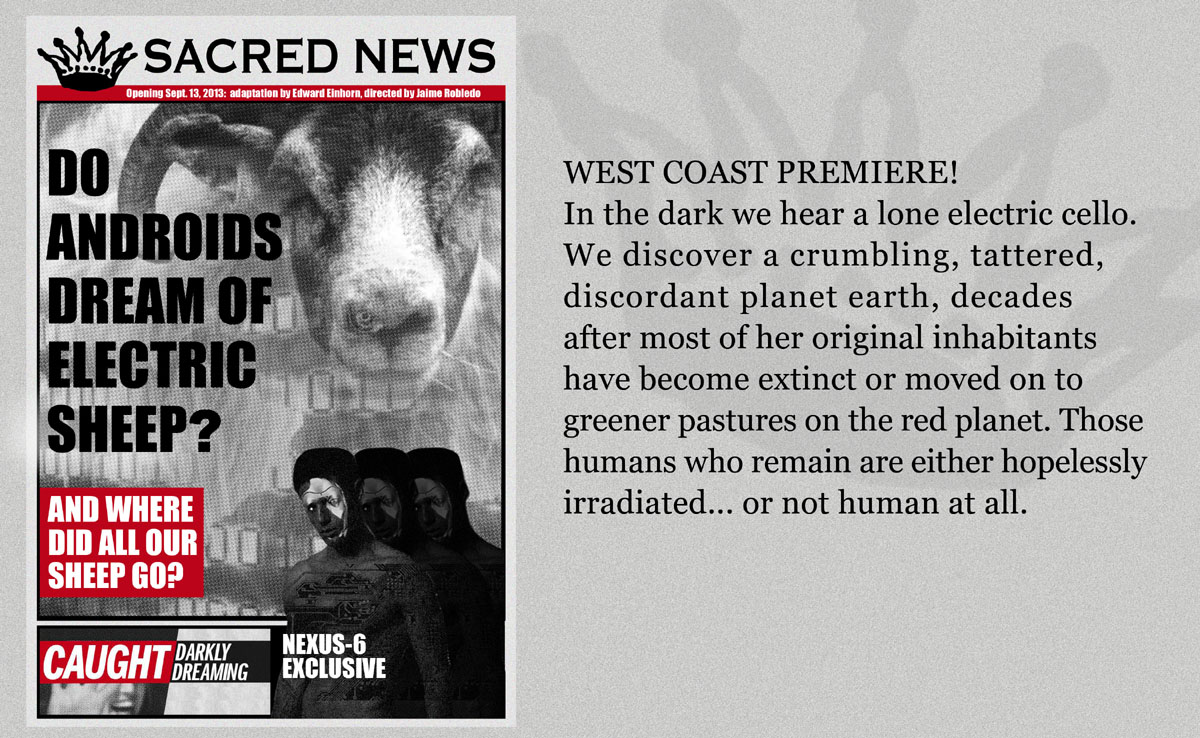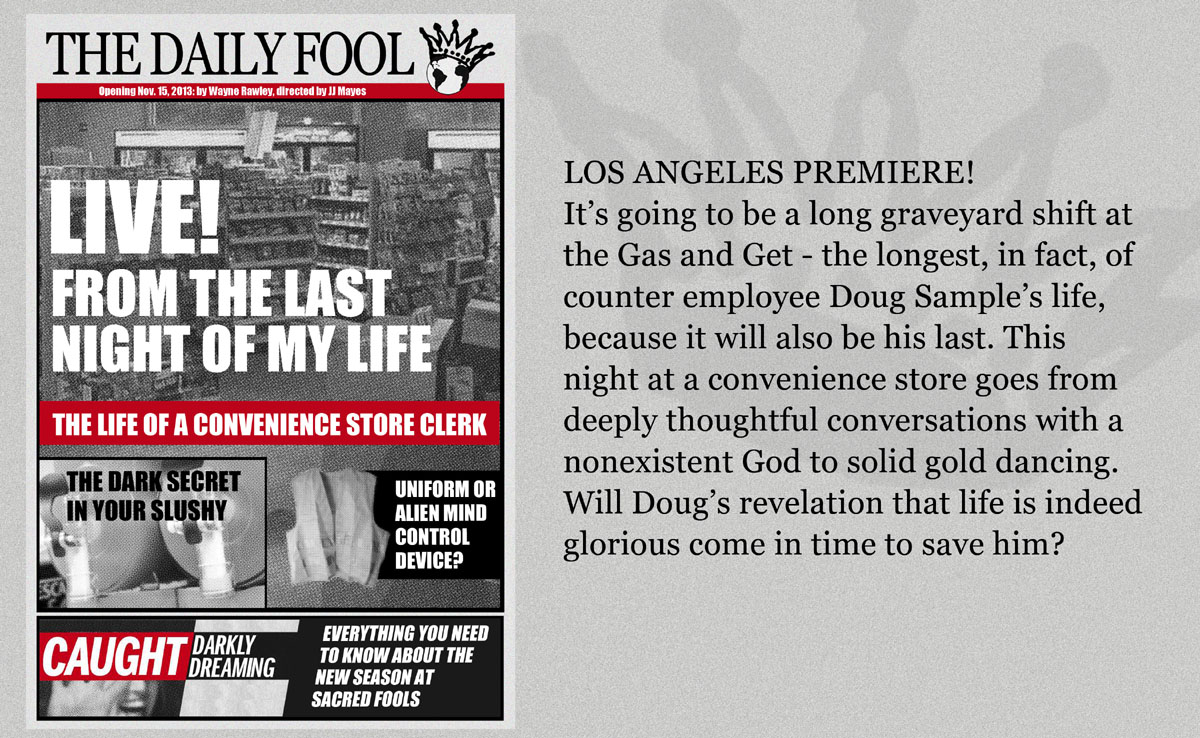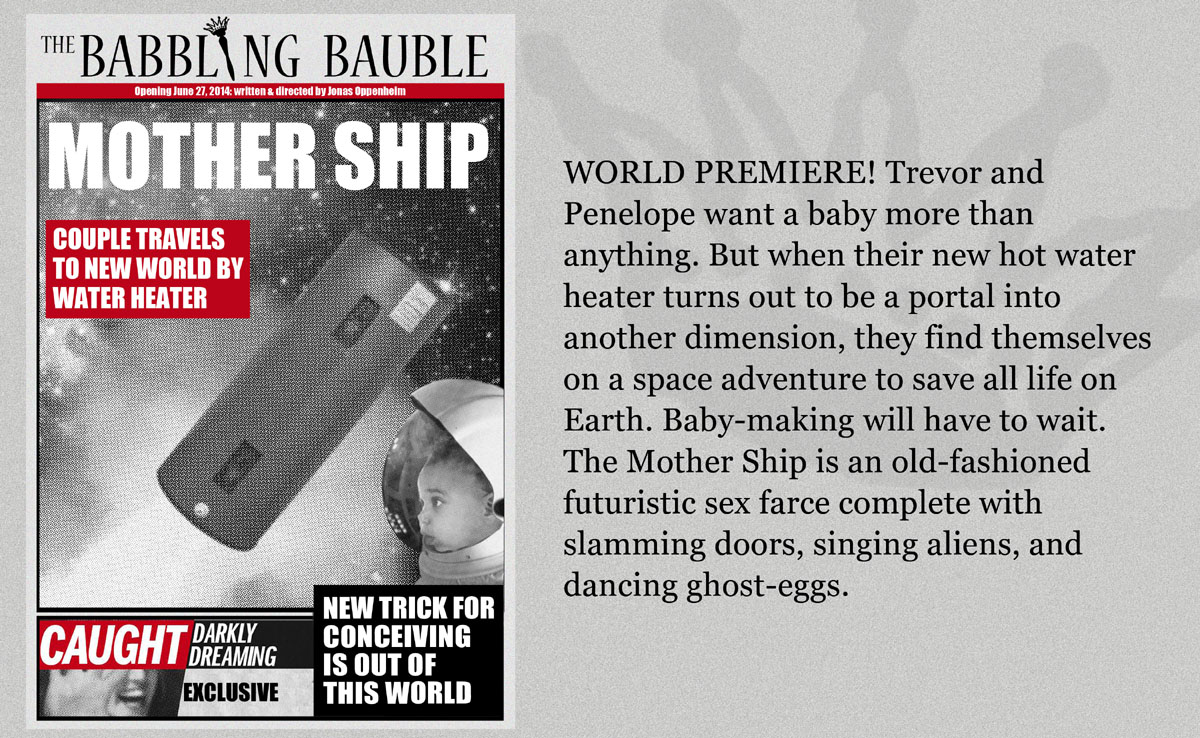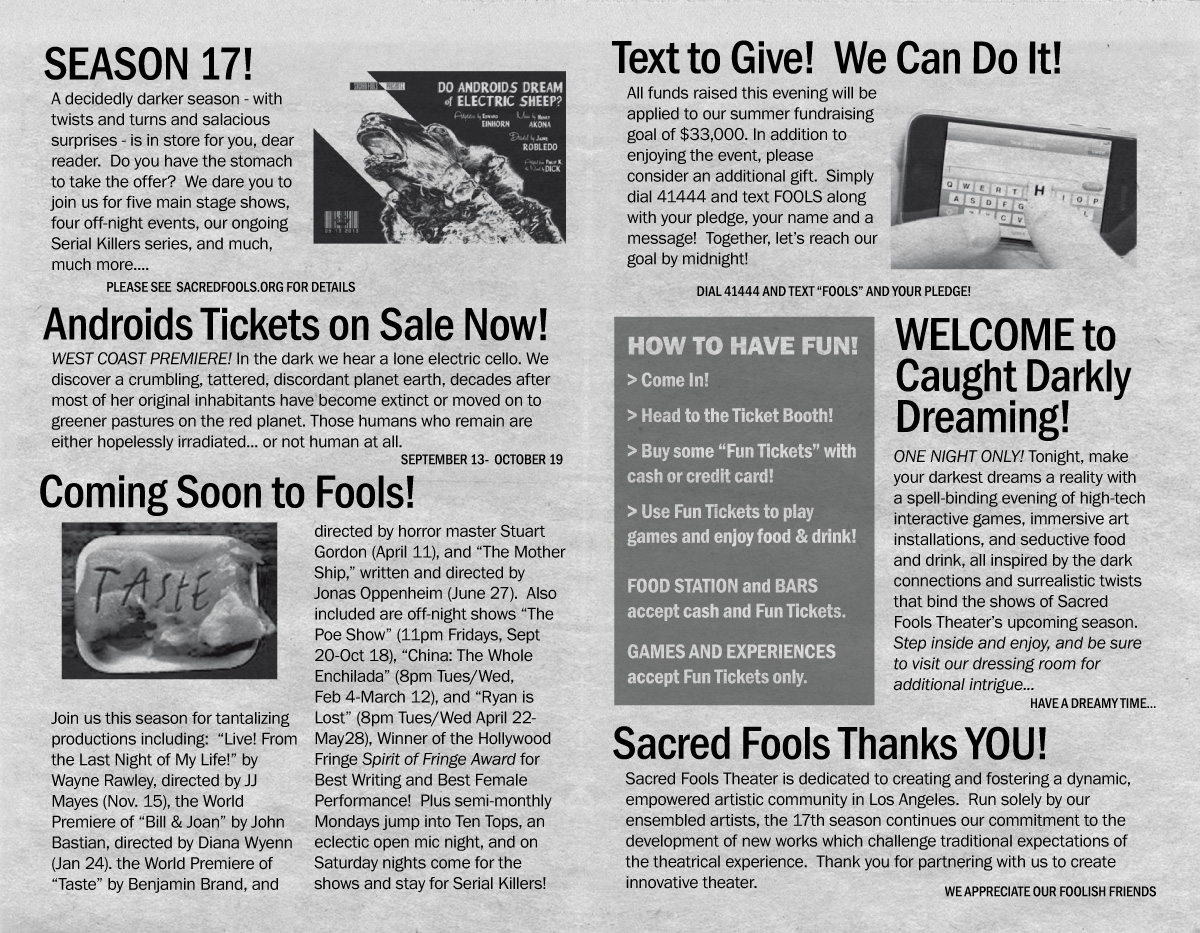 SLIDESHOW CREDITS
Jim Pierce / Hat & Suitcase - Key Event Graphics & Graphic Templates
Bijou Vann - Tabloid Graphics
Jim Pierce & DeAnne Millais - Program Design
Curt Bonnem - T-Shirt Logos
Special Thanks to our Sponsors:
Two Bit Circus - Gaming
Safeguard Southern California - Printing Services
Ben Rock - Promo Video
Jim Pierce / Hat & Suitcase - Event Graphics
Bijou Vann - Projection Graphics
Curt Bonnem - T-Shirt Graphics
Vlad the Retailer - T-Shirt Silk Screening
Douglas Gabrielle - Lighting Design
Jennifer Kenyon - Symbol Reader
Suze Campagna - Tea Leaf Reader
Marian Gonzalez - Photography
Aly Whitman Photography - Photography
Mark Corben - Interactive Visualizer
Encore Nationwide - Spin Wheel
The Faculty - Food and Beverage
Pizza Paul - Food
The Karma Lounge - Beverage
The R Bar - Beverage
Bodega Wine Bar - Beverage
Shok Kantor - DJ Set
Bill Voorhees - Food
MobileCause - Mobile Fundraising
City of Santa Clarita - Equipment
(More sponsors coming soon...if you'd like to sponsor this exciting event, please )
Launch Team
DeAnne Millais - Producer
Addi Gaash - Co-Producer
Bob DeRosa - Associate Producer, Community Relations
Richard Miraan - Associate Producer, Art and Installations
Mandi Moss - Associate Producer, Staff Management
Jaime Puckett - Associate Producer, Food Services
Heatherlynn Gonzalez - Associate Producer, Set/Strike/Facilities Management
Alex Zola - Associate Producer, Bar and Beverage
Rebecca Larsen - Consultant / Liaison, Season 17 Artistic Directors
Erin Parks - Fundraising Manager
Padraic Duffy - Managing Director