Reflect On: Women
Fri-Sat, Dec. 16-17 @ 7:30pm
on the Broadwater Second Stage
Show Order - Fri, Dec. 16
1) "Paloma"
Choreographed by Alondra Zitlaly Pérez
Dancers: Laura Chavez, Santiago Rivera, Alondra Zitlaly Pérez
2) "Forgive Me"
Choreographed & Danced by Latrice Postell
3) "Lamentation: Iconic"
Choreographed by Rachael Servello
Dancer: Maxima Lyght
4) "Love Thy Self, Love Thy Neighbor"
Choreographed & Danced by Rashaida Hill
5) "Weave"
Choreographed & Danced by Rachel Turner
6) "Correlation"
Choreographed by Zion Regis
Dancers: Ayden Grace, Calista Madzar
Show Order - Sat, Dec. 17
1) "Paloma"
Choreographed by Alondra Zitlaly Pérez
Dancers: Laura Chavez, Santiago Rivera, Alondra Zitlaly Pérez
2) "Lamentation: Iconic"
Choreographed by Rachael Servello
Dancer: Maxima Lyght
3) "Love Thy Self, Love Thy Neighbor"
Choreographed & Danced by Rashaida Hill
4) "Another Love Song"
Choreographed & Danced by Tashara Gavin-Moorhead
5) "For the People"
Choreographed by Mar
Dancers: Ashley Baylor, Vanessa Powell, Kyla Nassir, Stephanie Henriquez, Lauren Hodge, Cyerra-Leonne Gardley, Ibeth Moreno, Amani Odom, Asha Wilburn, Angelique Johnson
The MahKween Method
The MahKween Method was created in Los Angeles, California in 2016 by James MahKween. It was developed from all the training genres he has studied to express his style of movement, storytelling, and advocacy for things in life, which in time became a umbrella of different creative production based platforms of art. (e.g. dance, photography, videography, fashion, and more) - not just offering himself space to be artistic, but also developing and producing different artistic platforms. To allow other artists to share their gift for the arts!
CHOREOGRAPHERS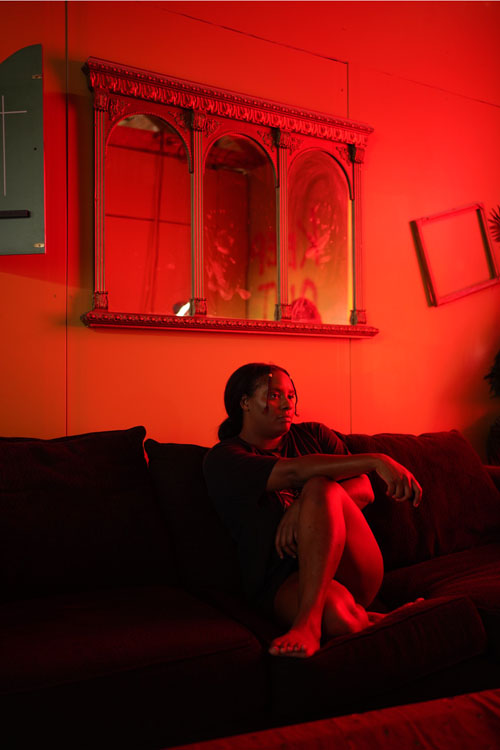 Rashaida Hill (12/16 & 12/17)
Rashaida Hill (she/her/hers) is a choreographer, dancer, community organizer, and arts facilitator from Norfolk, VA. She's had the pleasure of training and performing for many world-renowned artists while attending Old Dominion University, The American Dance Festival, Todd Rosenlieb Dance, and the University of California, Los Angeles. As a dance maker, the continuous ebb and flow informing her work includes American/ Black American/ Black diasporic history and cultures, mental health, trauma processing and personal narratives. Her work seeks to hold space for reflection, rest, recovery, and healing through invigorating and intimate theatrical displays. Now located in Los Angeles, CA, she hopes to continue to hold space for herself and others to investigate our embodied histories and make sense of our ever-changing realities.
Alondra Zitlaly Pérez (12/16 & 12/17)
Alondra Zitlaly Pérez (she/they) is a freelance artist from Los Ángeles recently graduated from Cal State Fullerton, with a BA in dance. Alondra creates to connect with humanity. Our experience is shared, but our memories may differ.
As an artist, creator, and director, it's important for her to awaken these memories or experiences. It's Alondra's passion/ privilege to make humans listen and awake something in them.
She is currently focusing on creating new work. And also dancing for a couple of companies out in L.A.
Rachael Servello (12/16 & 12/17)
Rachael Servello (they/them) is one part of the creative group Modus. Their interests stem from a background in western dance forms and circus arts. Rachael studied under creative director Alain Gauthier (Cavalia, Cirque Du Soleil), Kirven and Antonio Douthit-Boyd (Alvin Ailey), and many other inspirational artists. They hold an AA in Dance from Santa Monica College, an MFA in Dance from Washington University, have worked with Dolly Parton Entertainment, Cirque du Soleil, and more. Most recently, Modus was invited to Hamburg, Germany where Lamentation: Iconic was screened at Tanzahoi Dance Film Festival with some truly incredible artists. Rachael would like to personally thank Doriana Sanchez "for teaching me my first dance class way back when, you taught me to not be afraid; without you, I would still be hiding."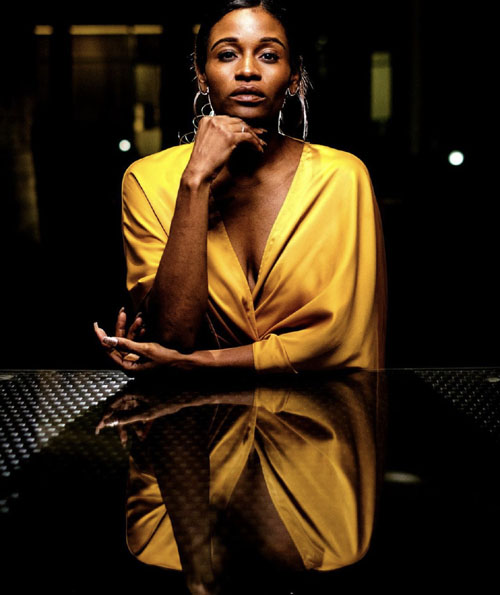 Latrice Postell (12/16)
Latrice Postell (she/her), native of Washington DC, started her dance education at the tender age of four with Northeast Performing Arts Outreach Youth Center under the direction of the late Rita Jackson. Latrice studied theater, with a heavy focus in dance. She studied ballet, lyrical, jazz, West African and hip hop. Latrice was a member and choreographed for several award winning dance teams such as Hidden Vanity and DCyypher. She was seen in Hip Hop Reparations at Sundance Film Festival and in Mason, recently presented in 2022. Currently dancing with JazzAntiqua Music & Dance Ensemble, she opened and performed at Jacob's Pillow in 2022 . She is now an Artistic Director of Faithful Dance Ministry and And1 Science Performance Arts Center, which places youth in dance programs across Los Angeles County.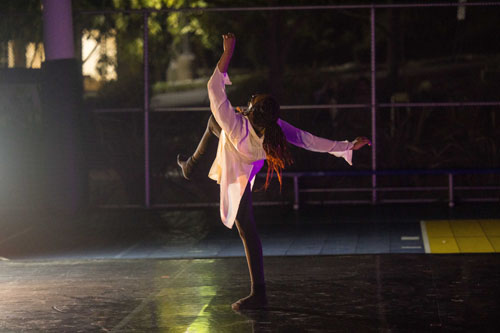 Zion Regis (12/16)
Zion Regis (she/them) is a junior at Campbell Hall School. She trains in dance at Campbell Hall and at the Hype Dance Complex.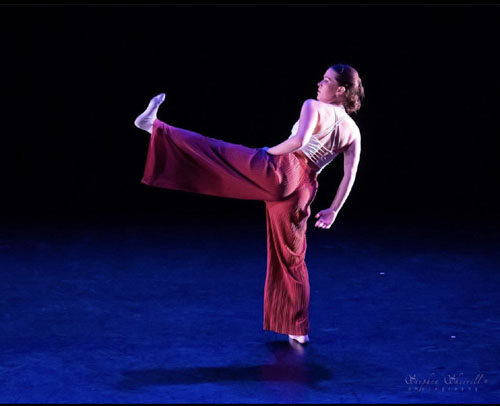 Rachel Turner (12/16)
Rachel Turner (she/her) is an L.A.-based dancer, teacher and choreographer. She is originally from Chicago and received her BA in Dance from Columbia University. She is the artistic director of Errant Movement, the regional director of NACHMO Los Angeles, and teaches dance at Campbell Hall School.
Tashara Gavin-Moorehead (12/17)
Tashara Gavin-Moorehead (she/her) is a professional dancer, choreographer, educator and emerging dance scholar, currently based out of Los Angeles. Tashara graduated Cum Laude from Virginia Commonwealth University with a B.F.A. in 2008. In the last fourteen years she has danced with Inspirit Dance Company, Vissi Dance Theater, Deeply Rooted Dance Theater, and Lula Washington Dance Theater, and is a former member of Jazzantiqua Music and Dance Ensemble. Tashara has presented her independent work through The Orange County Emerging Choreographers Showcase, "Reflect" choreography showcase, and The LA Fringe Dance Festival. Tashara is passionate about her African ancestry and heritage, and uses dances as her way of understanding herself and her world better. She is also deeply committed to the continued fight for liberation and freedom for people of the African diaspora. She has been teaching in public charter schools and community based programs for grades K-12, as well as collegiate courses. Tashara is currently researching the relationship between the Nguzo Saba and jazz improvisation as a liberation practice, and has recently earned her M.F.A. from California State University Long Beach.
Mar (12/17)
Marina Thomas (she/her) is a first-generation Coptic Egyptian woman - born and raised in Los Angeles. Marina is the CEO and Founder of Move And Radiate, Inc. - a company that takes pride in positively impacting its community through movement and mindset development. Marina has been working on cutting against societal grains by addressing the oppression of women and persons of color as well as racism. She creates a space that welcomes and celebrates all body types, ethnicities and levels of experience and she does so by teaching belly dance fitness and choreography classes in her community.