The League of Fools
with HeyDay & MAX
created & hosted by Lauren Van Kurin & Peter Fluet
Next: Sunday, February 24 @ 7pm
on the Broadwater Second Stage
(entrance at 6320 Santa Monica Blvd.)
Peter Fluet (Writer, Tangerine Sunset, Lamprey, HeyDay) and Lauren Van Kurin (Director, The Art Couple, Writer, King of Kong: A Musical Parody, MAX) bring to the Sacred Fools stage a journey into an eclectic world of comedy. Hosted by Lauren and Peter, and anchored by two of Los Angeles' best improv teams, HeyDay and MAX, THE LEAGUE OF FOOLS is on the hunt for the best and most brazen comedy acts they can find: music, stand up, sketch, dance, magic - all forms of the foolish and funny are welcomed by The League of Fools in this extravaganza of irreverence. Leave your sensibilities at the door, detach your sense of irony before entering, because it is The League of Fools' sacred mission to bring you a unique comedy experience twice a month that will leave you gasping for breath and demanding more.
The Improvisers
HEYDAY is: Chris Alvarado, Brandon Barrick, Matt Cavedon, Amanda Blake Davis, Molly Erdman, Peter Fluet, Zach Huddelston & Jaime Moyer
MAX is: Marina Mastros, Frank Moran, Dean Sharpe, Dustin Sterling, Dan Torson, Justin Uretz & Lauren Van Kurin

Guest Performers for Feb. 10:
No guest performers this month! Instead, the improv teams HEYDAY and MAX combine forces to form a Voltron of comedy! It's the heyday of HeyDay! It's SuperMax! It's a 45-minute whirlwind of funny that's bound to be a LOT more entertaining than, say, some awards show! So c'mon down to the Broadwater Second Stage this Sunday at 7pm for some primo unscripted entertainment!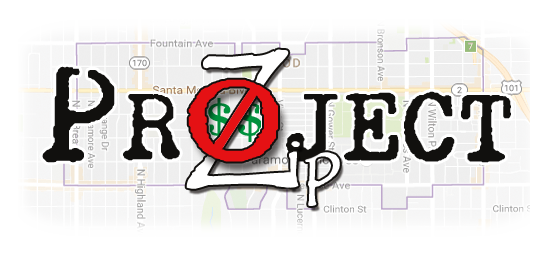 February 24: THE ZIP PROJECT. With the help of a DCA grant, Sacred Fools welcomes all of our neighbors to see our shows for free! From Friday, Feb. 22 through Sunday, Feb 24, if you live, work or study in our ZIP Code (90038), or are a stakeholder here in another capacity (a member of a religious, health, social, cultural, or artistic center), you pay zip! Reserve your free tickets online, or simply show up at the door! Please bring proof of evidence of your involvement in this community (drivers license, utility bill, student ID, employment ID, membership ID, etc.) to the box office to pick up your reserved ticket.
Upcoming Dates
On the Broadwater Second Stage
(6320 Santa Monica Blvd.)
Sun, Feb. 24, 2019 @ 7pm
Thu, Mar. 14, 2019 @ 9pm
Thu, Mar. 28, 2019 @ 9pm
Thu, April 11, 2019 @ 9pm
In the Broadwater Black Box
(6322 Santa Monica Blvd.)
Thu, April 25, 2019 @ 9pm

- Sacred Fools Company Member