Kids ages 8-13 will have a chance to sing, dance, act, write, and see what happens backstage in a musical. Our weeklong program culminates in an original musical production for our family and friends! All classes are held at Sacred Fools (winner of the 2009 Franklin R. Levy award for Musical Theatre) and taught by working actors who have performed on Broadway and in Regional theaters around the country.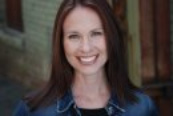 Libby Baker recalls her first thrill of live performance when she accidentally kicked her tap shoe into the audience during a dance recital at age 5. Her love of the stage only increased with subsequent childhood dance, vocal and theatrical performances. She went on to study acting, directing and set design at Moorhead State University in Minnesota, and has continued to perform in regional theaters, commercials and film productions across the country. She was Co-Director of the DlinSpin Summer Drama Camp for Kids in Denver, Colorado for two years, and co-authored several of their original productions. Libby has two young children, and her greatest thrill is nurturing the beautiful and uninhibited creativity of childhood through theatre.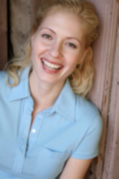 Emily Kosloski began performing in grade school in community theater productions and in classes just like Sacred Fools Musical Theatre Summer Camp! She has a degree in Voice and Musical Theatre from Northwestern University, and has been seen on Broadway in Les Miserables and in large and small regional theaters all over the country. She is also an accomplished commercial and television actress, having guest starred in many shows including: Drake and Josh, ER, Southland and Cold Case. She has been teaching kids of all ages for 11 years in the Los Angeles area!