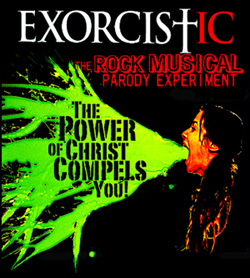 Sacred Fools Spotlight:
Exorcistic - The Rock Musical Parody Experiment
FOUR SHOWS ONLY!
Thursdays @ 9pm
July 25, Aug. 1, Aug. 8 & Aug. 15
written by Michael Shaw Fisher
musical arrangement & direction by Michael Teoli
directed by Pat Towne
Sacred Fools Spotlight and the Orgasmico Theatre Company present an encore performance of this year's Hollywood Fringe Best Musical! When a cash-strapped theatre company decides to capitalize on the 40th Anniversary of the theatrical release of "The Exorcist" with a parody rock opera, they unleash Hell. FOR MATURE AUDIENCES ONLY. More Info

Reviews
"A HEAD SPINNINGLY GOOD EXORCIST ROMP THAT DOESN'T SUCK C#CKS IN HELL" -Stage and Cinema

"Always delivered with delicious gusto…As with the classic rock-style score and entertaining lyrics, there isn't a false note among the cast, but Laura Sperrazza is particularly, gruesomely brilliant as demonic little Megan." -LA WEEKLY

"Although I have never seen the movie The Exorcist, I had no trouble following the story and the way the company approached it. It came across perfectly. It was the perfect parody of a movie that changed Hollywood, and a fitting tribute to the 40th anniversary of the film coming up on June 19. Don't miss this show" -Bob Leggett EXAMINER
Video Teaser
Photos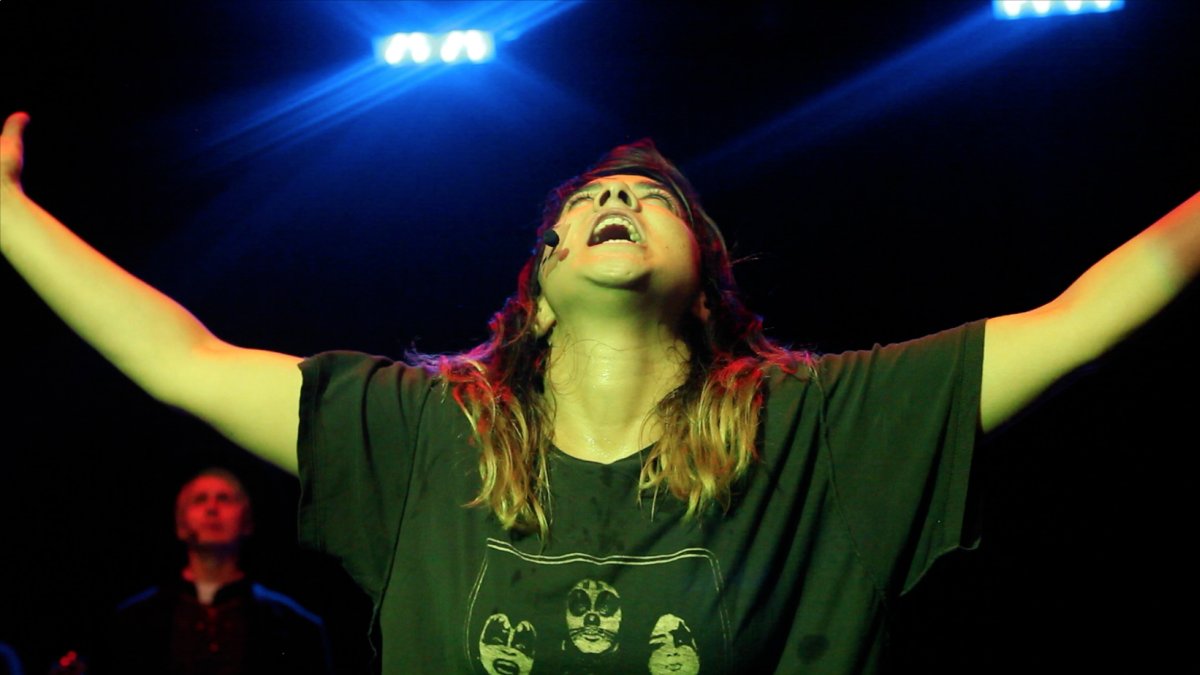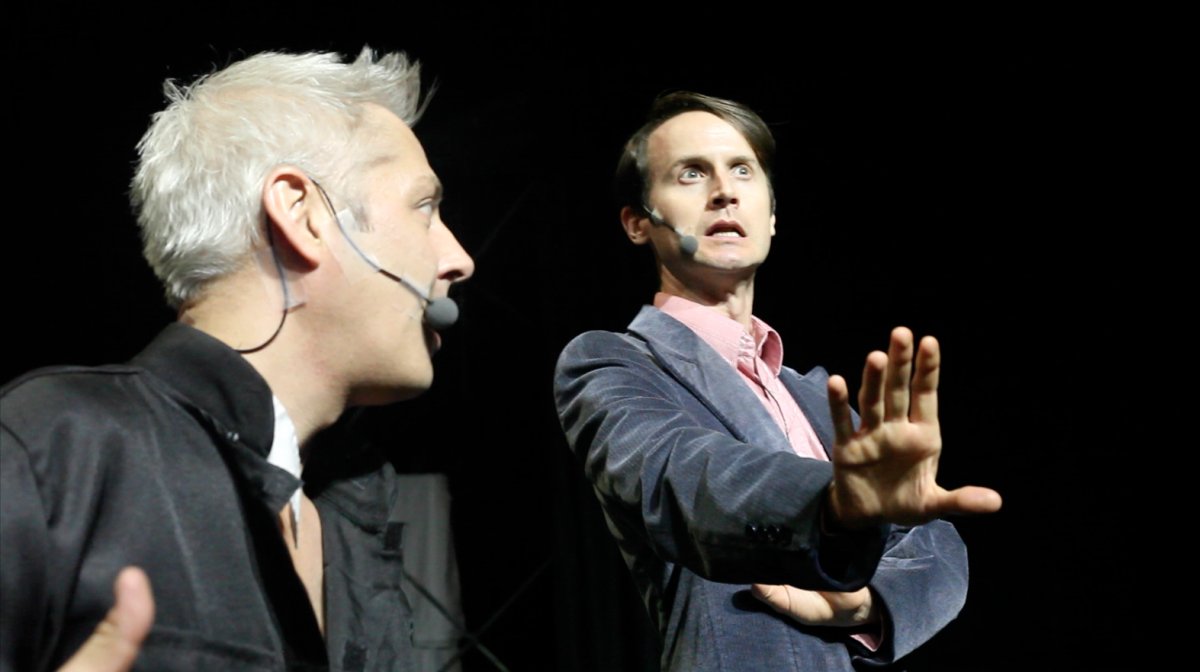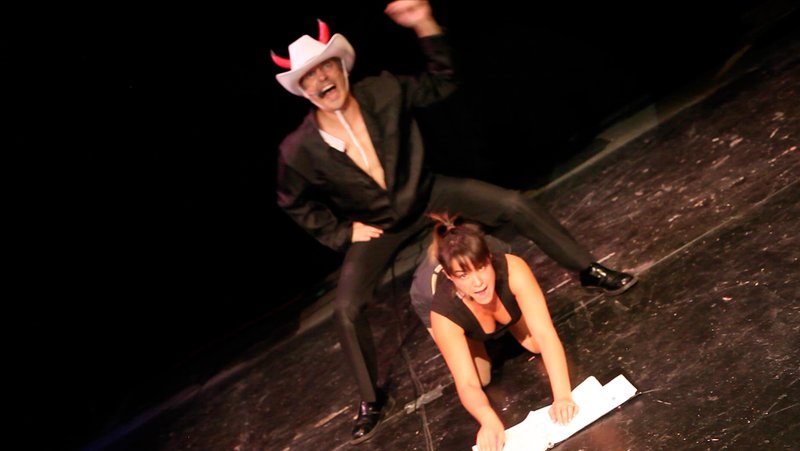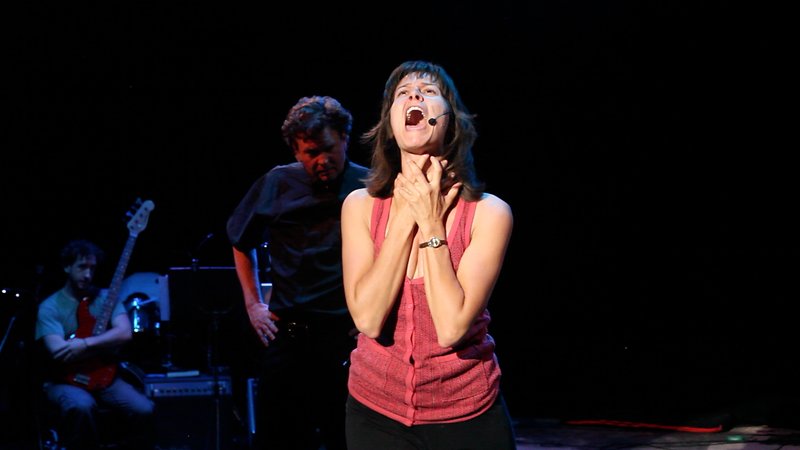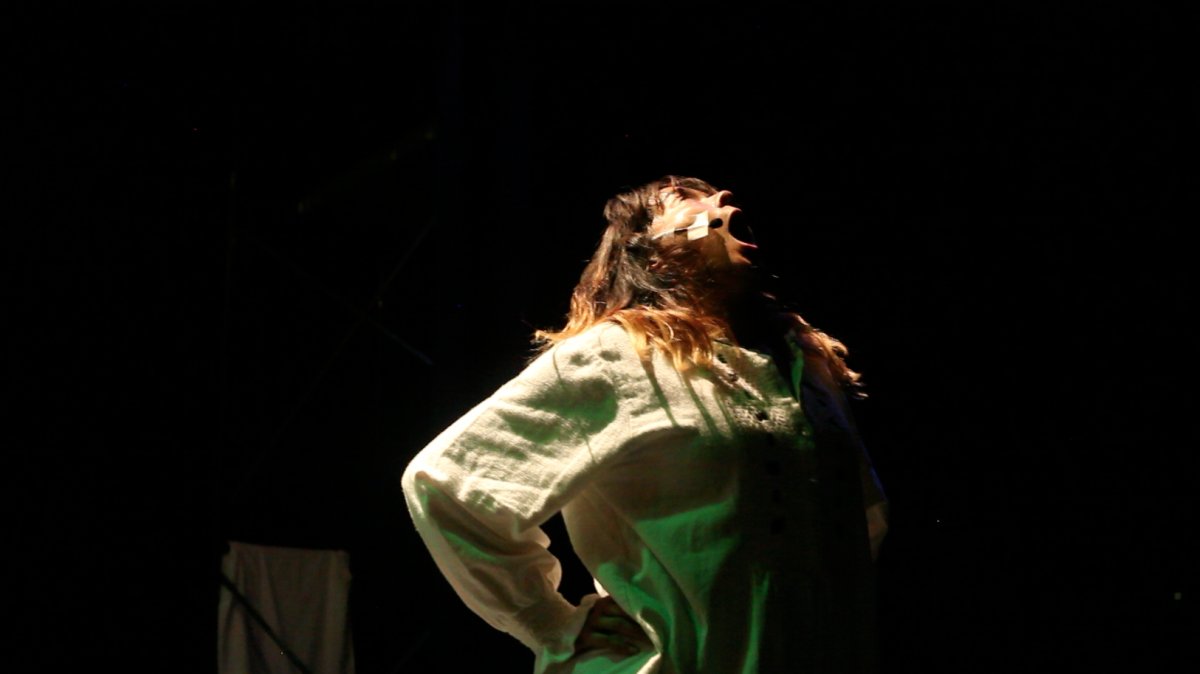 Photography by David Haverty
Cast
Laura Sperrazza as Possessed Girl
Jimmy Swan as Troubled Priest
Jesse Merlin as The Old Priest
Curt Bonnem as Priest's Friend / Demon
Sarah Chaney as Movie Star Mom
Anna Bowen as Possessed Girl 2
Leigh Wulff as White Faced Demon
Annie Arbuckle as Understudy
Bryce Blue as Understudy
Amy Northcutt as Understudy
The Band
Emily Cohn - Keyboard/Assistant Music Director
Alistair Cooper - Guitar
Juan Giron - Bass
Jose Perez - Drums
Jon Hurley - Guitar/Bass Sub
Crew
Executive Producer - Laura Sperrazza
Producers - Michael Shaw Fisher & Michael Teoli
Sound Designer/Board Op - Danny Fasold
Matt Richter - Light Design
Light Board Op - Rebecca Schoenberg
Stagehand - Terra Espinosa
About the Show
When a cash-strapped theatre company decides to capitalize on the 40th Anniversary of the theatrical release of "the Exorcist" with a parody rock opera, they unleash Hell.
Hot on the heels of last year's award-winning "Doomsday Cabaret," the Orgasmico Theatre Company, in association with the Sacred Fools Spotlight series, presents an encore of their rock parody of "The Exorcist," known by many to be "The Scariest Film of All Time."
For a film that came out 40 years ago (June 19th, 1973 was its NYC premiere according to IMDB), its influence on cinema is unquestionable: EMILY ROSE, LAST EXORCISM, THE RITE…the list of ripoffs goes on and on. Also, there are the iconic images: the levitation, spiderwalking, the girl stabbing herself with a crucifix... and, of course, the split pea soup. "Let Jesus F%#@! You!" All these classic quotables of cinematic history make it into this parody with music that is PURE ROCK (in the 70s style of Ozzy, Bowie, Iggy, Santana, the Carpenters, Creedence and Partridge Family) and depicts the often absurd dichotomy of Good vs. Evil, electric guitars summoning the demons who root in man's dark corners and sneer in the face of God...
But that's all hooey, right? No one really believes that demons exist anymore, do they?
Among the chief doubters is the Orgasmico Theatre Company, whose players (in this play-within-a-play) refuse to believe that "evil" really exist in the modern world. Instead, they dissect its cultural relevance, its controversial themes, the 1970s mentality/morality, and put it all into a big blasphemous intellectual "experiment" that allows them to break the fourth wall and engage the audience.
...but at what cost? The dangerous thing about live theatre is that if evil really does exist, THEN NO ONE IS SAFE.
This is the must-see rock musical experience of 2013. So for all you fanatics out there, pick up a glow in the dark crucifix and say your prayers: your Salvation may depend on it!