We the People: Archives
created, curated & directed by Kimberly Atkinson & Amir Levi
Cast and crew lists from past editions of WE THE PEOPLE.
Return to main WE THE PEOPLE page
Photos
We the People: "America, A More Perfect Union"
Monday, September 11, 2017
directed by Kimberly Atkinson & Amir Levi

Proceeds from our first show on September 11, 2017 were donated to Tanenbaum - combating religious prejudice. The Tanenebaum Organization is a secular, non-sectarian nonprofit that promotes mutual respect with practical programs that bridge religious difference and combat prejudice in schools, workplaces, health care settings and areas of armed conflict.
"Bob and Cj" by Bob DeRosa


Bob DeRosa

as Bob
Cj Merriman

as Cj
"Pile On" by June Carryl
Teri Gamble as Black
Corey Klemow

as Director
Isaac Deakyne

as AD
"One Of Them Went to a Rally" by Ed Goodman


David Tran as 1
Bryan Bellomo

as 2
Siaka Massaquoi as 3
Esther Mira as 4
"Fugaz de la piel Canela" by Giovanni Ortega
Victoria Ortiz as Fugaz
Mario Burrell as Piel Canela
"The Life of Riley" - written & performed by Marianne Davis Rago

"Financial First Aid" by Dana Resnick
Itanza Saraz as Yazmin
Kristyn Evelyn

as Wendy
Isaac Deakyne

as Player A
David Tran as Player B
Corey Klemow

as Player C
Teri Gamble as Nurse
"Swipe Right" by Justin W. Sanders
Victoria Ortiz as X
David Tran as A
Gregory Guy Gordon

as Y
Esther Mira as B
"All4Slaught" - written & performed by Greg Sims

"The Pen" by Diana Burbano
Adriana Colón as Talia
Marta Portillo as Mo
Cristina Frias as Lupe
Haviland Stillwell as A Voice
"I Too Am" by Triniti Daniel-Robinson
performed by Dawn Frances, Ruth Silveira

, Mario Burrell & Esther Mira
Stage Manager / Board Op - Suze Campagna

We the People: "Domestic Tranquility"
Monday, November 20, 2017
directed by Kimberly Atkinson & Amir Levi
ALL PROCEEDS from the NOVEMBER 20TH event went to CARECEN, the Central American Resource Center, a nonprofit organization that offers low-cost immigration legal services, community education programs, and advocacy and organizing to achieve fair and more inclusive immigration, education, and labor laws and policies in Los Angeles and the rest of the nation.
Vision: CARECEN envisions Los Angeles becoming a place where Central Americans and all other communities live in peace and dignity, enjoying economic well-being, social justice, and political empowerment.
Mission: CARECEN empowers Central Americans and all immigrants by defending human and civil rights, working for social and economic justice and promoting cultural diversity.
"I'm With Her" by Stacy Patterson
Garrett Botts as Pauly
Carene Rose Mekertichyan as Joanie
"Anthem" by Teri Gamble
Ricky Pak as A
Jos Viramontes as B
"Domestic Tranquility" - Written & Performed by Ed Goodman

"DomQuil" by Michael Robinson
Corey Klemow

as Husband
Nadia Elahi as Wife
"Give Me Liberty!" by S. Pearl Sharp
Lynda La Rose as Lady Liberty
Rafeal Clements as Ellis
Bruno Oliver

as Government Official #1
Evie Abat as Government Official #2
"Fair and Balanced" by Travis Snyder-Eaton
Perry Daniel

as Anne
Jos Viramontes as Jonathon
Ricky Pak as Billy
Cj Merriman

as Viewer
"Hugh Next Door" by Faith Kearns
Corey Klemow

as He
Marianne Davis Rago

as She
"Human Resources" by Justin Sanders
Cj Merriman

as Human 1
Perry Daniel

as Human 2
Marian Gonzalez

as HR
"Finish Your Breakfast" by Bradley Rhone
Isaiah Howard as Kid
Bruno Oliver

as Cop
John Wuchte

as Satan
"The Rally" by Diana Burbano
Carene Rose Mekertichyan as Tia
Kristyn Evelyn

as Mandy
"Letters" by Giovanni Ortega
Evie Abat as Malou
Marta Portillo as Ana Ines
Nadia Elahi as Shringi
"You Don't Understand" by Shelagh McFadden
Kristyn Evelyn

as Chloe
Edwin Garcia as Rafa
Rafeal Clements as News Anchor
"Los Invisibles" by Richard Soto
performed by Marian Gonzalez

, Evie Abat, Jos Viramontes, Edwin Garcia & Marta Portillo
Stage Manager / Board Op - Suze Campagna

We the People: "Blessings of Liberty"
Monday, January 15, 2018 (Martin Luther King Jr. Day)
directed by Kimberly Atkinson & Amir Levi
ALL PROCEEDS for the JANUARY 15 event went to Peace Over Violence.
Peace Over Violence is a nonprofit, feminist, multicultural, community based and volunteer centered organization dedicated to a building healthy relationships, families and communities free from sexual, domestic and interpersonal violence. To achieve this mission POV manages five departments delivering the services of Emergency, Intervention, Prevention, Education and Advocacy.
POV's vision is a world without violence. Where no child is abused, no wife battered, no friend raped. A world without terror, without threats, without wounds from intentional actions. Where the strong provide for the vulnerable, where the vulnerable become empowered, where every kind of family is safe and secure, and girls and boys and women and men have a fair and equal chance at the pursuit of happiness in a tolerant and talented society.
The agency's approach toward realizing this vision is to run crisis intervention, violence prevention and education programs tailored toward women, youth and children, and by natural extension, men. They listen, counsel, support, guide and work to heal survivors of violence. They teach teens about healthy relationships, train girls in self-defense, advise politicians on public policy. They organize, they advocate. They stand at the center of a social movement that is advancing individuals, groups and society to stand over violence.
For more on Peace Over Violence please visit peaceoverviolence.org.
"Libertee" by Michael Robinson Adriana Colón

as Libertee Aaron Mendelson

as Papa Corey Klemow

as Guard
"Orange Son Rising" by Lynda La Rose Performed by Brittney S. Wheeler
"Two Years On" by Neil LaBute Jacob Sidney

as Man Kristyn Evelyn

as Woman
"Conspiracy Theory" – written & performed by Gregory Sims

"With My Soul" by Crystal Keith

Alexandra DeMaio as Liberty Pia Shah as Cora John Wuchte

as Male Announcer
"Blessings of Liberty" by Emily Fisher Performed by Kristyn Evelyn

"The Blessings of Liberty" by Tim Kopacz Gregory Sims

as Announcer 1 Brittney S. Wheeler as Announcer 2 Siaka Massaquoi as Player 1 Eddie Goines as Player 2 Jacob Sidney

as Batiatus Alexandra DeMaio as Carla Peter Pasco as Ramon Tyee Tilghman as Spartacus/Kaep Ian Patrick Williams as Roman Soldier
"Miss Liberty" by Jen Huszcza Performed by Pia Shah
"Jonah" by Giovanni Ortega Peter Pasco as Jonah Aaron Mendelson

as Officer/ICE Ofc./Detention Ofc. Tyee Tilghman as Leader/Emilio Lynn Adrianna as Mom
"Liberty Slam" - written & performed by Ian Patrick Williams
"Freedom to Speak" by Richard Soto Eddie Goines as John Siaka Massaquoi as Sam Peter Pasco as Server
"Make No Mistake"- written & performed by John Wuchte

"Basic" by Carene Rose Mekertichyan Alexa Briana Crismon as Toya Kristyn Evelyn

as Summer
"Peace: Refracted, Re-Imagined" by Mildred Inez Lewis Performed by Lynn Adrianna
"Blessings" by Joe Jordan Corey Klemow

as Man Alexa Briana Crismon as Woman
"Dear Lady Liberty" - written & performed by Joe and Joshua (Joe Hernandez-Kolski

and Joshua Silverstein)
Stage Manager / Board Op - Suze Campagna

Return to main WE THE PEOPLE page
We the People: "Our Posterity"
Monday, March 12, 2018
directed by Kimberly Atkinson & Amir Levi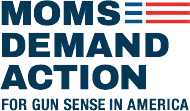 ALL PROCEEDS for the MARCH 12 event went to Moms Demand Action for Gun Sense in America, a branch of Everytown for Gun Safety. Much like Mothers Against Drunk Driving was created to reduce drunk driving, Moms Demand Action for Gun Sense in America was created to demand action from legislators, state and federal; companies; and educational institutions to establish common-sense gun reforms.
"HOT TAKES on #obamaportraits" by Linda Ravenswood
Marianne Davis Rago

as SpecialTeam3He
Robert Paterno as Besties2She
Corey Klemow

as SWMjersey
John Wuchte

as GWMpyramis
Victoria Ortiz as @queer4ula
Jacob Barnes as @bootybyjon
Petey J. Gibson as @debbiefliesattheend
Evie Abat as @Crystalbluepurse
Taylor Bennett as @blaqtipfreshhornz
Garrett Botts as @Chickenjimstinq
Jennie Kwan as @notyermamasbeans
Eric B. Anthony as @chickenguy75
Carene Rose Mekertichyan as Singer

"My Knee Hurts" by AR Nicholas
Eric B. Anthony as Colin Kaepernick
Corey Klemow

as Thomas Jefferson
Carene Rose Mekertichyan as Sally Hemings

"Worst"
Written and Performed by Siaka Massaquoi

"Fancy" by Diana Burbano
Carene Rose Mekertichyan as Fancy
Ruth Silveira

as Stray

"Blood/Thicker/Water" by Brian Sonia-Wallace
Jacob Barnes as Son
Lynn Adrianna as Mother

"Number 12 Looks Just Like the Sunken Place" by Carene Rose Mekertichyan
Taylor Bennett as Twelve
Marianne Davis Rago

as Saundra
Garrett Botts as Dick
Siaka Massaquoi as Tom
Allison Faith Sulock

as Nancy
Petey J. Gibson as Taylor
John Wuchte

as Cameron

"Wayne" by Giovanni Ortega
Robert Paterno as Wayne Kalani
John Wuchte

as VFW (Veteran of Foreign Wars)

"Girl, I Mean Woman"
Written & Performed by Marianne Davis Rago

"Lullaby for the Future" by Allison Faith Sulock


Performed by Lynn Adrianna & Allison Faith Sulock

"Fulfillment Center Babies" by Jen Huszcza
Victoria Ortiz as 34
Petey J. Gibson as Write-Up

"I Leave You Hope" by Richard Soto
Jennie Kwan as Erika
Evie Abat as Athena

Stage Manager - Suze Campagna


Board Op - Sofija Dutcher
WE THE PEOPLE with ARTISTS RISE UP
Saturday, April 14 @ 1pm
WE THE PEOPLE Theatre Action partnered with Artists Rise UP Los Angeles to produce "American Spring: An Afternoon of Spoken Word and Performance" Saturday, April 14th at 1 pm at the Atwater Village Theatre (3269 Casitas Ave. Los Angeles, CA 90039). All proceeds benefitted The East Los Angeles Women's Center.
We the People: "Establish Justice"
Monday, July 9, 2018
directed by Amir Levi & Marianne Davis Rago
ALL PROCEEDS for the JULY 9 event went to National Bail Out. The National Bail Out collective is a formation of Black organizers who are committed to building a community based movement to end pretrial detention and ultimately mass incarceration. We are working to end systems of mass incarceration and support our communities. We are queer, trans, young, elder, and immigrant.
"Win Win" by Carene Rose Mekertichyan
Jake Cassman as Terrance Alabaster
Keith Ewell as Terrance Obsidian
"A Fight to Rest"
Written and Performed by Johanna Middleton
"t'Ruth & Justyce" by Michael Robinson
Brittney S. Wheeler as Deacon Charlene "Chas" Hinds
John Wuchte

as Kent
"We All Look the Same"
Written & Performed by Jake Cassman
"The Hole in the Wall" by Anthony L. Mariani
Jerome Cruz as Martin
Marta Portillo as Maria
"Solis: a love letter and a call to action" by Juanita Chase de Lamont
Marta Portillo as Mercury
Jadelynn Nguyen as Venus
Carrie Keranen

as Earth
Dana DeRuyck

as Mars
Juanita Chase de Lamont as Jupiter
Marianne Davis Rago

as Saturn
Jully Lee as Uranus
Johanna Middleton as Neptune
Brittney S. Wheeler as Pluto
"Justice for Carol Nelson" by Steve Harper
Keith Ewell as Dennis
John Wuchte

as Corky
"The Ring" by Diana Burbano
Marta Portillo as Andie
Corey Klemow

as Mr. Ross
"The Badge and How it Loses Its Meaning" by Ryan Lisman
Brittney S. Wheeler as Sandra
Johanna Middleton as Justeen
"Justice at the Pearly Gates" by Stacy Patterson
Carrie Keranen

as Susan
Dana DeRuyck

as Alma
"Soon" by Lisa Dring
Performed by Jully Lee
"Justice + Prudence" by Jen Huszcza
Jadelynn Nguyen as Justice
Carrie Keranen

as Prudence

Stage Directions read by Dana DeRuyck


Percussionist - John Wuchte


Stage Manager / Board Op - Suze Campagna

WE THE PEOPLE & THEATREWORKS
Thurdsay, August 30 @ 7:30pm
at the Celebration Theatre
Teaching artists from We The People at Sacred Fools Theater Company and Antaeus Theatre Company, in collaboration with Celebration Theatre, worked for a month with LGBTQIA Youth from the Los Angeles LGBT Center. At the end of the workshop, those inspiring individuals performed their own words.

- Sacred Fools Company Member