Jonathan Hurley (Guitar)
attended Berklee College of Music where he performed in many capacities, including pit orchestras, contemporary chamber music groups, country/rock bands, jazz ensembles, and numerous recording sessions. After graduating from Berklee, he had a number of musical endeavors, from playing for various cruise lines to writing/producing independent albums. He is a multi instrumentalist (guitar, mandolin, bass, piano, Chinese Lute) He performed in
Streetmosphere
, an Italian Opera show for the Venetian Macau in Macau, China. He is the guitarist for the nationally and internationally touring production of
A Jew Grows in Brooklyn
, a Jewish comedy musical.
German Schauss (Guitar)
is a guitarist, composer, author, and educator who teaches at Berklee College of Music and the LA Music Academy. He performs and tours as the leader of his own band and with other internationally known artists. Schauss writes music for commercials, TV, and video games, and is the author of
Shredding Bach, Shredding Paganini
and
The Total Shred Guitarist
. For more information, visit
germanschauss.com
.
Christian Regul (Keyboards/Music Assistant)
Born in Germany, Christian started playing piano when he was five. He then later studied at the Folkwang University in his hometown Essen and graduated with a master in performing arts. Since then he has been playing and conducting many musicals, including
Joseph And The Amazing Technicolor Dreamcoat
, Disney's
The Hunchback Of Notre Dame
(World Premiere Berlin),
Dance Of The Vampires, Cats In Berlin, Camelot, Aida, Jesus Christ Superstar, Chitty Chitty Bang Bang
and most recently
Cats
(North American Tour, Associate Music Director). Thanks to my family and my beloved wife Alyssa and to the wonderful people at Sacred Fools.
Ryan Leach (Bass)
After a classmate brought an electric guitar in to his 3rd grade class, Ryan became hooked on music. He started with guitar and added electric bass while attending Berklee College of Music, where he met and befriended Michael Teoli. The two have been collaborating on music and film projects ever since. Ryan's wife Lydia Veilleux has also been a musician for Sacred Fools shows, playing violin for
Beaverquest
and
A Mulholland Christmas Carol
. This is Ryan's first production with the Fools and he's excited to be a part of it. He wishes his best to the cast, crew and band!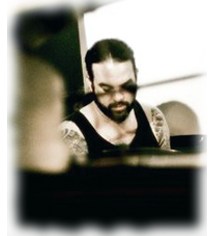 Jose Perez (Drums)
has been playing drums forever! Sharing the stage with artists such as Slayer and System of a Down to Bone Thugs N Harmony. He also played drums in the infamous
Forbidden Zone
musical that was presented last summer at the Sacred Fools. He's pretty god damn handsome too.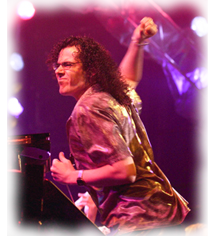 Michael Teoli (Conductor/Additional Keyboards)
- see
TEAM