CHRISTMASTOWN 00000
written by TJ O'Brien
directed by Natalie Rose (episode 1)
directed by Zachary Bernstein (episode 2)
wardrobe by Cynthia Beckert

When beloved Christmas characters stop
being icons... and start getting desperate.

2 Episodes
Original Run: 1 Ep, 12/6/14
Playoffs Run: 1 Ep, 4/4/15
SUMMARY: In this sequel to Rudolph, the Red Nosed Reindeer, the grumpy Kris Kringle is once again disappointed with all the bad little boys and girls and decides to cancel Christmas. Jessica - Mrs. Claus - is finally tired of his self-absorbed crap and decides to strike out on her own, returning to her old life as a teacher in Southtown. Kris decides to drink away his problems in the company of his bartender, Frosty the Snowman, but Sam the Snowman arrives looking like he's up to no good. Meanwhile, among the reindeer, Coach Comet admits to his daughter Clarice that he's gay, while Hermey the Elf, now happy in his new career as a dentist, is out and proud and having a passionate affair with Fireball. And Jessica learns that Southtown is now called "Los Angeles," and is in for a rude awakening when she's offered a teaching job in South Central.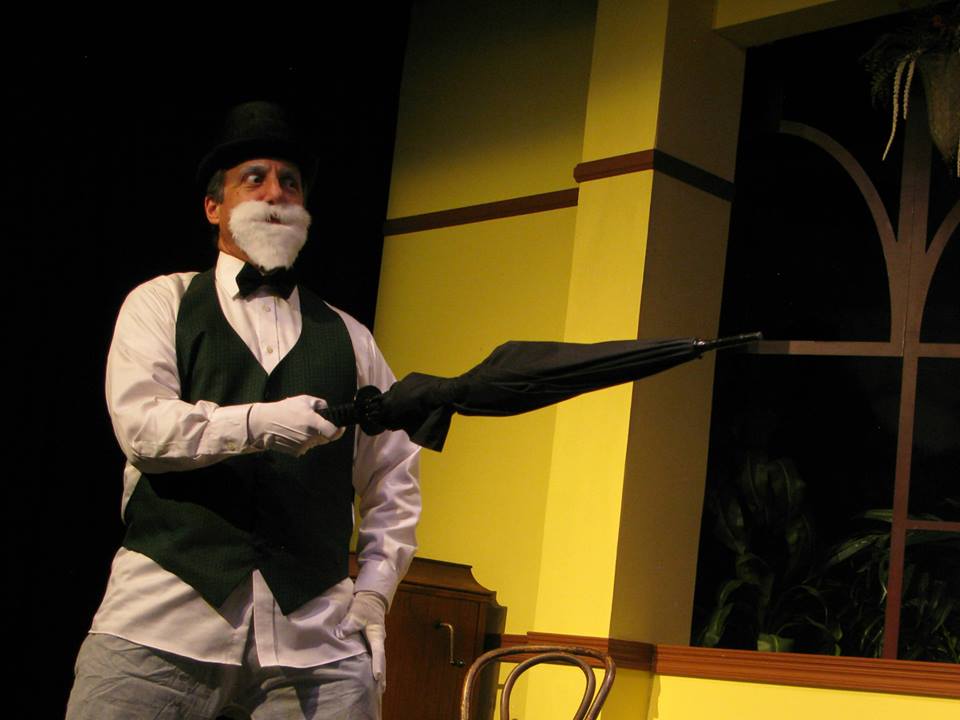 EPISODE TWO (4/4/15) - PLAYOFFS ROUND 1!
SUMMARY: Clarice, while surprised, is understanding of her father's newly-declared sexual orientation. However, when she tells her brother Rudolph, he's angry, embarrassed and upset. Kris, lost without Jessica, falls into a drunken stupor and is horrified to learn she's only been gone for 37 minutes. Sam and Frosty hobnob, seemingly pals, but Sam's got a secret plan to destroy Frosty. As Hermey and Fireball deepen their relationship, Jessica accepts the teaching post and is shocked to find she'll need a bullet-proof vest. And the narrator tells us that next time, one character will die...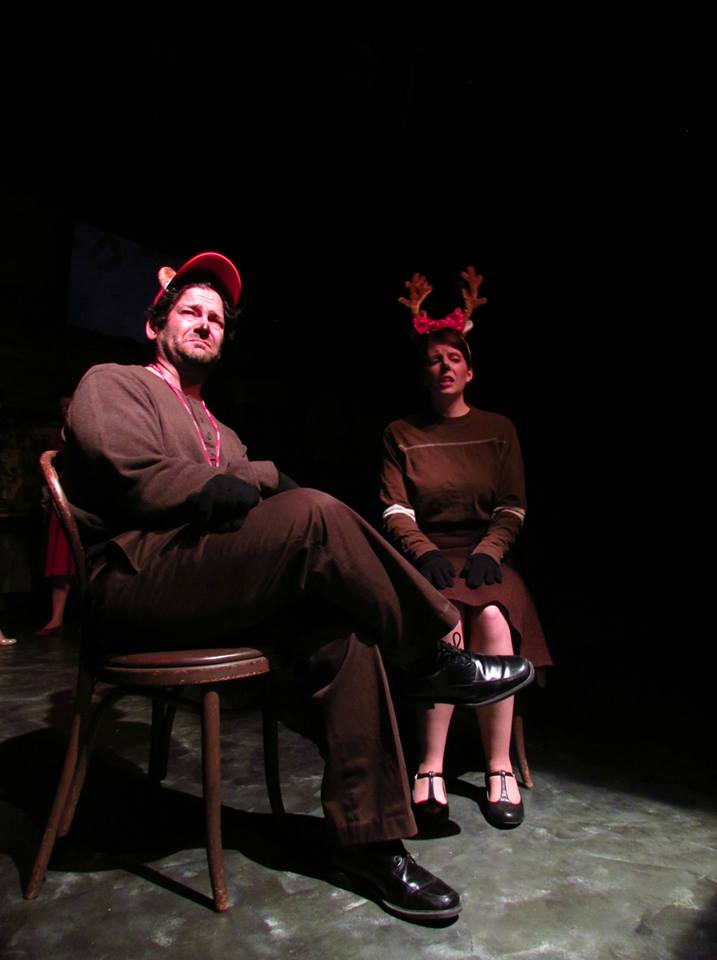 Photos by Marian Gonzalez
CAST

Scott Golden

Kris Kringle (Eps. 1-2)

Jennifer Christina Smith

Jessica Kringle (Eps. 1-2)

Mike Mahaffey

Coach Comet (Eps. 1-2)

Lauren Van Kurin

Clarice (Ep. 1)

Erika Rose

Clarice (Ep. 2)

TJ O'Brien

Hermey (Eps. 1-2)

Colin Jennings

Fireball (Ep. 1)

Matt Valle

Fireball (Ep. 2)

Jay Bogdanowitsch

Frosty the Snowman (Ep. 1)

Chairman Barnes

Frosty the Snowman (Ep. 2)

Bart Tangredi

Sam the Snowman (Eps. 1-2)

Marian Gonzalez

Manager (Ep. 1)

Jacob Sidney

Rudolph (Eps. 1-2)

Lisa Anne Nicolai

HR Rep (Eps. 1-2)

Marz Richards

Announcer Voice (Ep. 1)